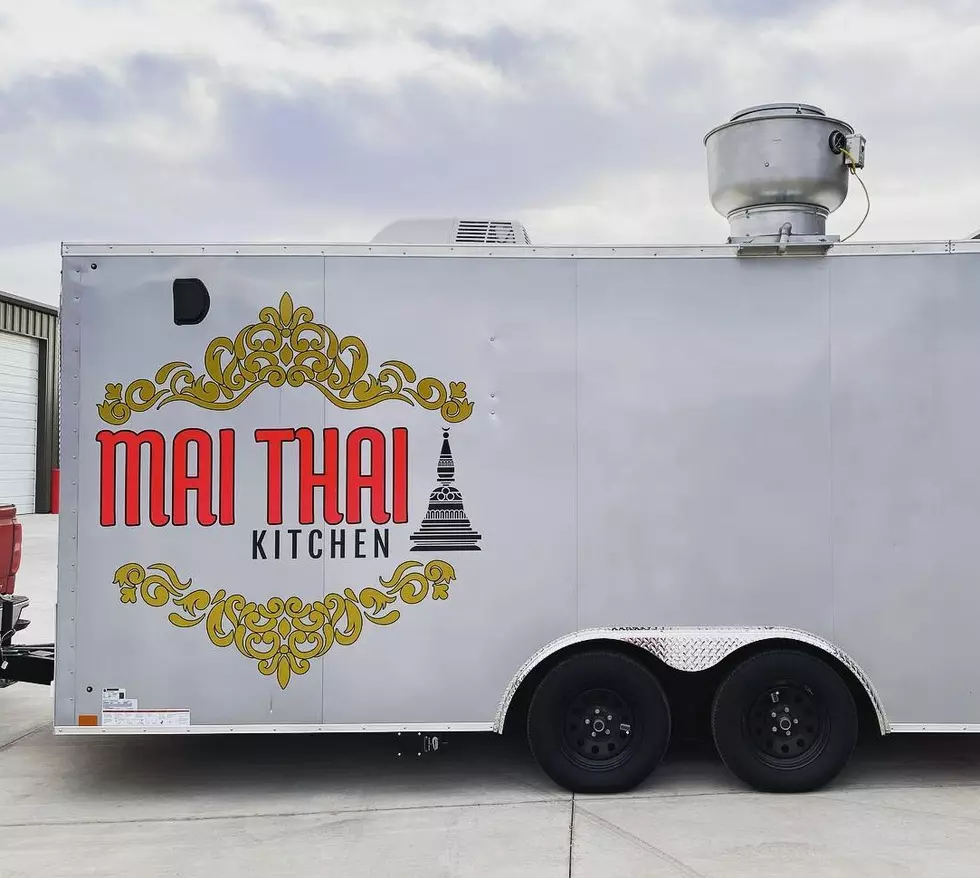 Lubbock's Mai Thai Kitchen Looks to Leap to Brick & Mortar
Mai Thai Kitchen via Facebook
Mai Thai's food truck has been a runaway success here in Lubbock. Now, they're looking to open a brick & mortar restaurant soon.
I recently spoke to the proprietor about that, but first I'd like to dig into why Mai Thai was so popular, so instantly.
Mai Thai did something I've been begging for: they brought Amarillo-style Asian food down south to Lubbock. If that sounds ridiculous to you, make the drive up there, try some Asian restaurants and report back. You'll then see that what I'm saying makes perfect sense.
Amarillo has nearly double the Asian population percentage-wise, so it makes sense that they'd have more restaurants and that the ones that would make it would be the best. Or at least that logic makes sense to me. Maybe they're just better chefs up there... until now.
Mai Thai has been nailing it with positive reviews, generous portions and lines of happy customers. It's already time to make the big leap.
"I am currently in the process of finding a brick and mortar anywhere south of the loop. I am working with a commercial real estate firm right now," the owner told 94.5 FMX. "We want a clean, nice environment for people in south Lubbock to enjoy great Thai food. We will be able to offer an extensive menu with a lot of more options than we currently carry now on our food truck."
In addition to having the ability to serve more customers more dishes and seat them in a consistent environment (outside can be pretty dicey in my beloved Lubbock), Mai Thai will expand their staff with the best of the best -- their family:
"I have great Chefs joining our staff. My uncle is an Executive Chef in Dallas where he currently works at the #1 ranked Thai Restaurant in the metroplex. He will be relocating here to the LBK and joining us which we are excited about. He brings years of experience and amazing tasty dishes," the owner said. "My parents have owned and operated a restaurant in Dimmitt, Texas for over 20 years and the plan is for them to join us as well. Both my parents bring many years of experience. Prior to opening their restaurant, my father was an Executive Chef for many top tier restaurants in New York, San Antonio and Las Vegas. I'm excited to bring my family to the Hub City."
Dimmit is kinda halfway between Lubbock and Amarillo, and it's become a bridge to flavor town here in the Hub City. So, when will we get this expanded place and expanded menu?
"I don't have an exact opening date just yet, but we are coming," he said.
And I cannot wait.
10 Best Weekend Getaways Near Lubbock
These are some of the best places within six hours of Lubbock to spend the weekend.
13 Exciting Shows Coming to Lubbock's Buddy Holly Hall