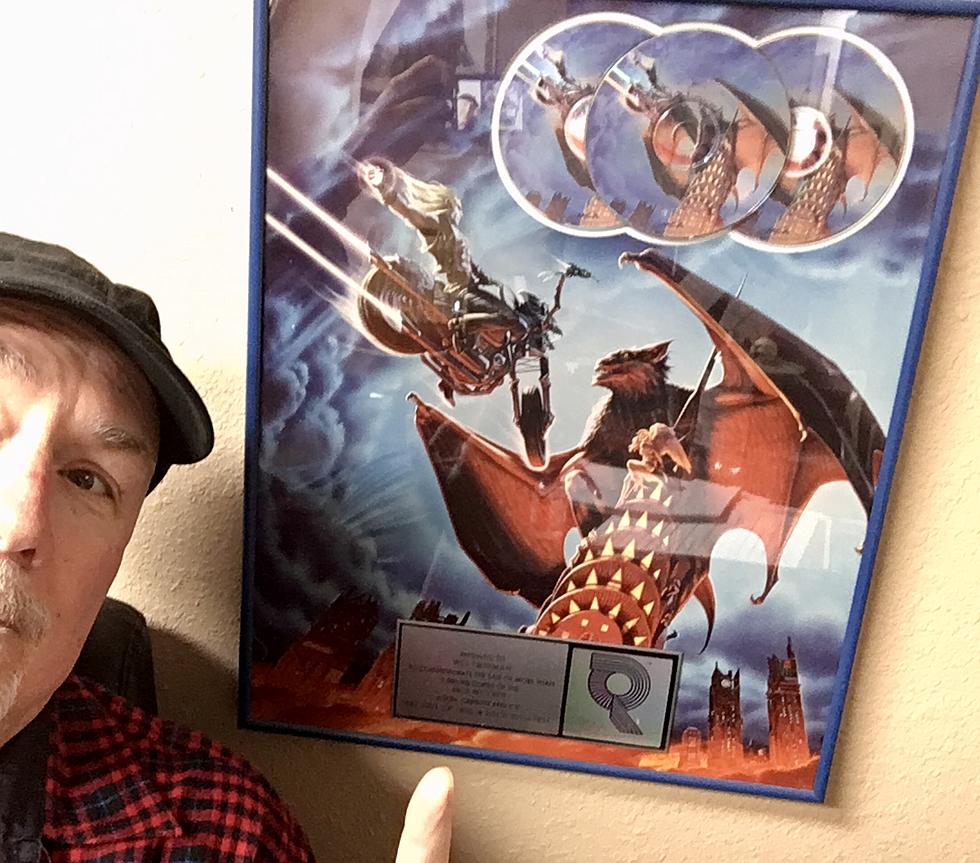 Meatloaf Would Do Anything For Love, Except Finish School At L.C.C.
Nessmania
Iconic performer Meatloaf has passed away and he did spend a bit of time in the Hub City.
Meatloaf's Time In Lubbock Was Short
Let's not overstate Meatloaf's time in Lubbock. He attended L.C.C. for a short time before transferring to North Texas State (now the University Of North Texas). I'm not sure if the actual duration of his time here has been noted, but it's kind of cool that he was here for a bit.
That's Lubbock's history with Meatloaf (I'm not even sure if he ever visited after that), now I'd like to take a moment and say what this artist meant to me.
What Meatloaf Meant To Me
In 1977 I was working the speaker stand at a swapmeet (I was the kid announcer at a flea market). I'd occasionally pick up tips and we all know tip money is free money. I remember crystal clearly walking over to the music booth and asking the vendor what was good. He turned me onto two bands. One was "Lake", a really cool German band that I was later able to see here at the Rox, and the other was Meatloaf.
Meatloaf's music hadn't really even busted loose on the radio when it hit my teenage brain. Here is where we pause to say, "Meatloaf" was never "cool", he was something that was just tolerated amongst your Jethro Tull and KISS-loving friends.  No matter, I loved the music despite the cheese factor. I should also mention that the film "Roadie" was big amongst my friends and I, and later we discovered "The Rocky Horror Picture Show" in which he played the part of Eddie.
The Return Of Meatloaf
In 1993 Meatloaf dropped Bat Out Of Hell II while I was working here at the radio station. Once again, the music had a high-cheese factor but was undeniable. FMX was one of the first to play the lead single "I'd Do Anything For Love, But I Won't Do That".
I continued to follow Meatloaf through the years (I was a real fan of the song "Peace On Earth"). In conclusion, I just want to give a big thank you to the man that brought us so many sweaty backseat nights with "Paradise By The Dashboard Light".  Marvin Lee Ada a.k.a. "Meatloaf" you will be missed.
66 Time Lubbock Was Mentioned In Pop Culture
Retired Blue Bell Ice Cream Flavors That We Want Back
Texas-favorite Blue Bell has several limited and seasonal flavors. It's high time some of them make their way back to store shelves.