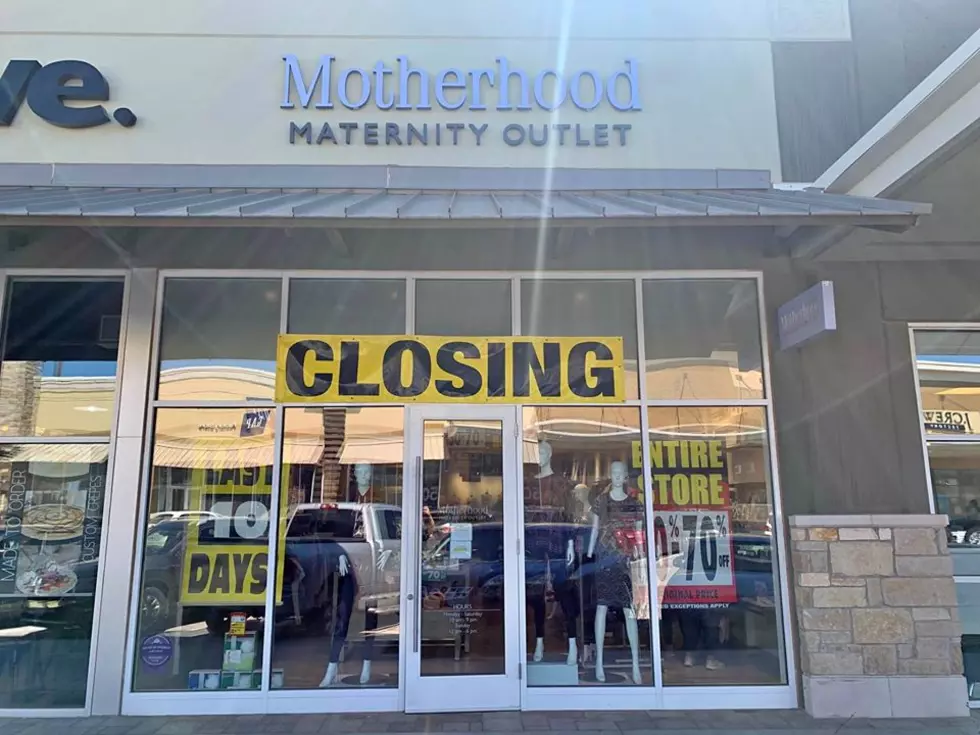 Motherhood Maternity Outlet in Lubbock Is Closing for Good
Facebook Marketplace
Enter your number to get our free mobile app
It's always sad when we lose a business in Lubbock.
Motherhood Maternity Outlet in Lubbock posted a storewide closing sale message on Facebook Marketplace Saturday on Facebook. The picture advertises a closeout within the next 10 days that looks to include everything down to the displays.
This would be a heck of a time to help out a store that's closing and pick up a few deals for the expectant mom or even potential business owner that you may know.
The shop is at 2910 West Loop 289.