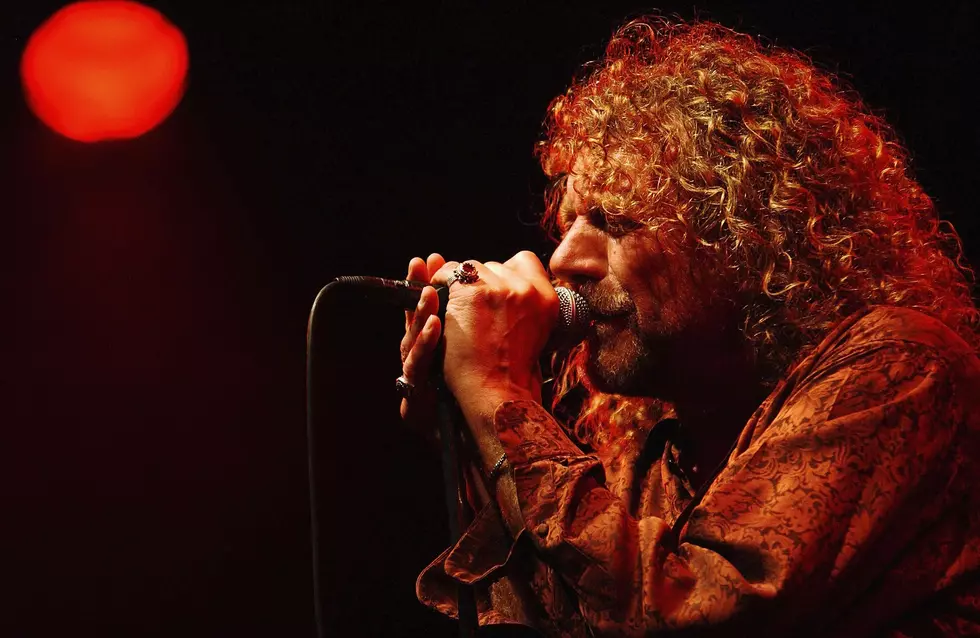 FMX Welcomes Robert Plant to Lubbock in September
Jim Dyson, Getty Images
Yes, Robert Plant is coming to Lubbock.
The voice of Led Zeppelin hits the Dirty City on Thursday, September 27th, 2018.
In a reminder of what we may miss in the future, Plant will play one of the final shows at the Lubbock Municipal Auditorium.
UPDATE: Reserved tickets go on sale TONIGHT, Tuesday, July 17 at 7 P.M. Click here to buy tickets
On January 18th, 1981 at noon, FMX officially debuted as a rock station to the sound of Led Zeppelin's "Rock & Roll," so we find this little coda to Plant's career especially cool.
We like to give our listeners giveaways when these show announcements are hot and fresh, and this one is no exception. Enter for a pair of tickets to see Robert Plant RIGHT HERE in our Bomb Squad VIP club. This is a pair of Beat The Box Office tickets, and we'll draw from them this Friday morning. Then, we'll immediately give you ANOTHER chance to score a pair of tickets.
I have to say that we're pretty proud of the wide variety of rock that we've been a part of this year -- from Killswitch Engage, Metallica, Papa Roach and Bad Wolves to Robert Plant, and many others. It's a good time to be FMX.