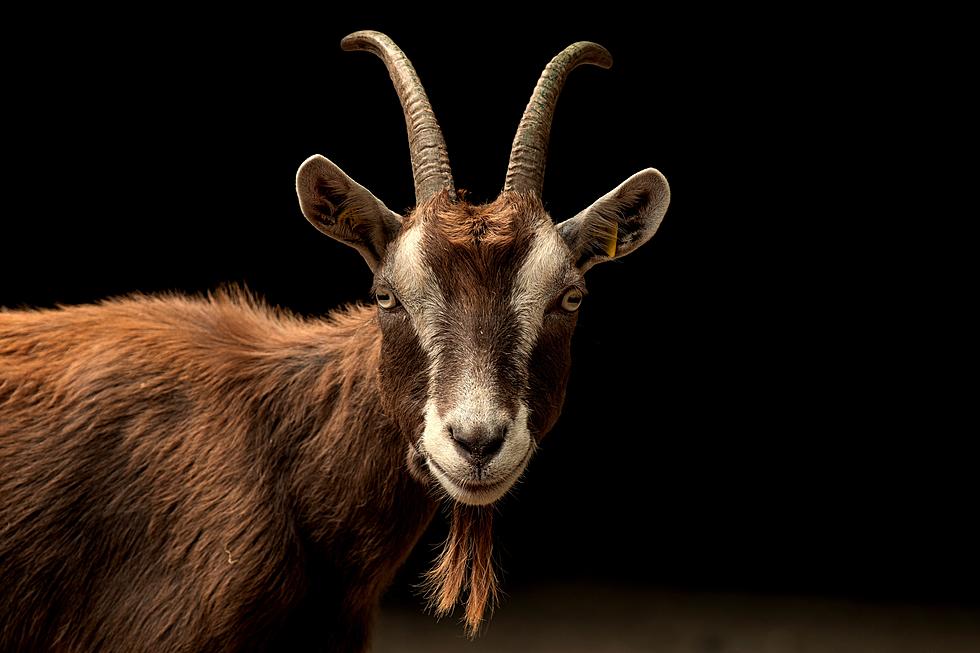 Someone's Goat Is Doing Business In Abilene
Photo by Peter Neumann on Unsplash
Abilene residents were greeted with a rather unusual sight, a goat just kind of checking things out downtown.
One day my dogs were going nuts in my backyard. They absolutely would not simmer down. They were actually trying to climb up or tear down my fence to get to the other side. It became such a frantic situation that I went out there, stood on a milk crate, and looked over the fence, only to find myself eye-to-eye, and inches away from a black goat with some of those curly devil horns.  It can be a little odd when you see an animal like that in the city, to say the least. Abilene residents witnessed this firsthand with a goat downtown.
So what business could a goat have downtown?  I'm guessing it had papers to sign or something. Although the goat seemed friendly enough, he is apparently being tight-lipped about the situation.
Abilene has an area called the "SODA District" which is short for South Of Downtown Abilene". Developers are now trying to turn it into one of those trendy type downtown situations, so it's no wonder that the goat dropped by to see how progress was going.  He trotted passed many of the buildings including the courthouse, then apparently just wandered away. Here's more from our friends at KTXS:
These Are the 15 Official Foods of Texas
If you haven't tried all of these, you'd better hurry up and do it before I tell Texas on you!
Spectacular & Elegant Texas Home Will Have You Chasing Waterfalls
Here in Texas, water is sacred, and this home stands in homage to the surrounding waters of Lake Travis. Flowing designs are a constant motif both in and out of the home, with cascading stairs and its own, private waterfall.