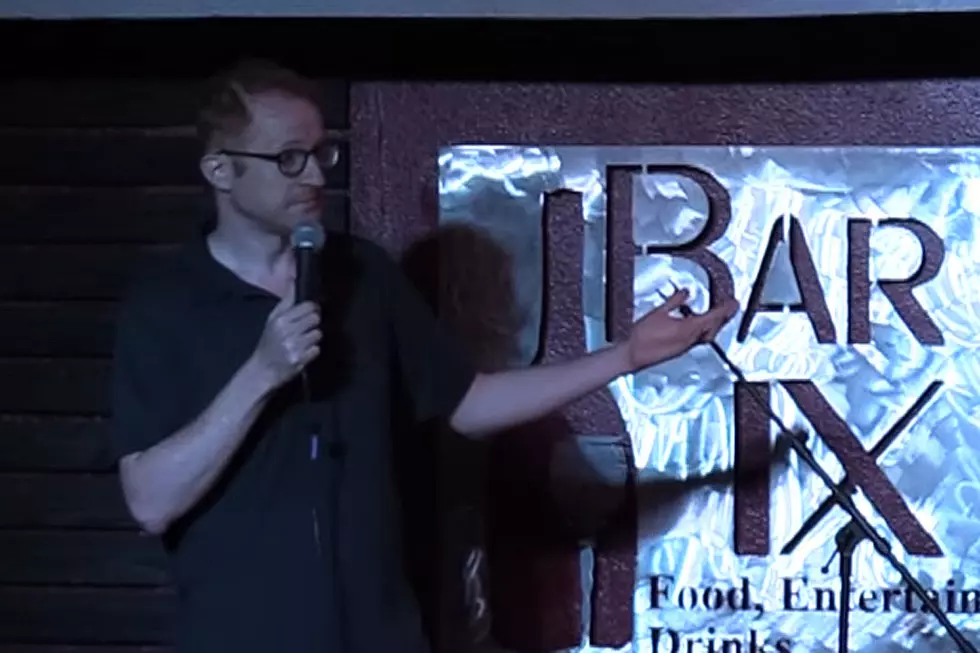 Comedian Steve Hofstetter Sets Lubbock Tour Date in November
Steve Hofstetter via YouTube
I wanted to call this story, "Steve Hostetter Puts His Comedy in an Unlikely Place," but I didn't want to weird you guys out too much.
Hostetter has booked a gig for Thursday, November 3rd at Jake's Backroom. He no doubt needed a drop-in date between his gigs in Austin and Denver, and we're the lucky recipients.
I have long held that Jake's Backroom is the perfect room for comedy if the tables are set up properly. Jake's has one of the most powerful sound systems in Lubbock, so you should actually be able to hear the show. That kind of thing can be a problem at some other places. The room is wide enough up front, but long enough that people can drop to the back if they need to chat. Also, the bar's in the back, so that's less noise to distract the comedian as well.
You can actually buy tickets on StubHub right now, with Premium tickets going for $50 and regular tickets priced at $25. That goes up to $30 the night of the show. Nowhere does it say what you get for buying the Premium tickets, but my guess is you get a long, loving, passionate tongue kiss from Steve Hostetter, with maybe a little over-the-shirt hand action, too. I'm not sure. Actually, the best guess is that you will indeed be seated, placed or allowed to be somewhere near the front.
You've probably seen Steve Hostetter perform a dozen times in short videos. He's the guy that's made his rep by absolutely ruining hecklers. Check out the video below to see him in action:
She's a 10 in Lubbock, But...
10 Signs This Homophobic Guy in Lubbock Should Hold Instead