Texas Celebrity Fan Fest Means You Can Meet Massive Stars Like Ewan McGregor
Getty Images
After attending the first day of Anime Lubbock (June 11-13), I knew by the attendance that folks have not lost their enthusiasm for con culture. It was well-attended, especially on a Friday night, which tends to be lighter if the con lasts all weekend. Knowing that people still shared my enthusiasm and love for Anime, Comics and the arts filled me with joy, and hope for every con to come.
Celebrity guests are a huge part of many cons. And San Antonio's Celebrity Fan Fest is self-evidently no exception. But my jaw absolutely dropped when I saw the celebrity guests. These are all incredibly famous people who acted in some of the most beloved movies in the "fandom". From Star Wars to Scooby Doo, they got so many huge "gets".
Celebrity Fan Fest 2021 is a 10-day pop culture fan festival starting July 30th through August 8th at Six Flags Fiesta Texas in San Antonio with celebrity guests and experiences, comic artists and exhibitors, and special attractions like the Gotham Car Show featuring iconic Hollywood vehicles.  Each Celebrity Fan Fest admission pass also includes full access to Six Flags Fiesta Texas and all its attractions!
Scheduled to appear are:
Ewan McGregor, of Star Wars and every other movie ever. Personally, my favorite movie of his is Velvet Goldmine, which may or may not make me a bit of a perv. You decide!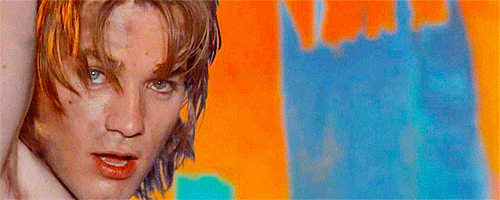 Hayden Christiansen, aka Darth Vader/ Anakin Skywalker
Charlie Cox, aka Daredevil
Krysten Ritter, aka Jessica Jones
Mike Colter, aka Luke Cage
Joonas Suotami aka Chewbacca
Freddie Prinze Jr of the Scooby-Doo Movies (which were way better than they deserved to be) and the I Know What You Did Last Summer series. He's also a voice actor on Star Wars Rebels
And they have more celebrities to be announced.
Excited? You can get your tickets here.
5 of the Largest Water Parks in Texas
Here some impressively large water parks in Texas that you should check out this summer.
10 Best Weekend Getaways Near Lubbock
These are some of the best places within six hours of Lubbock to spend the weekend.