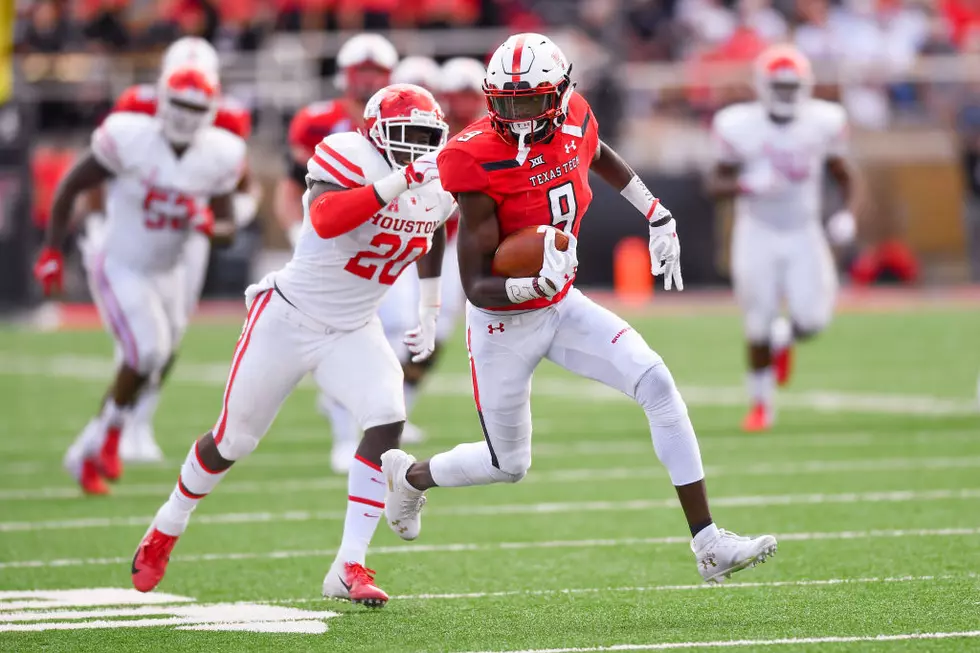 Texas Tech Football Makes Big Announcement 100 Days Away from Kickoff
Getty Images
Texas Tech football is officially 100 days until kickoff on September 3rd, 2022.
The Texas Tech football's Twitter account got us hyped this morning with a short montage of highlights and views from The Jones after the calendar is marked as 100 days away on May 26th.
With that news comes a few significant announcements from Texas Tech and the Big 12. First off, the Red Raiders will open their season against Murray State 100 days from today (May 26th) on September 3rd. They will kick off that contest at 7 p.m. You can watch that game live at Jones AT&T Stadium or on Big 12 Now ESPN+.
Cue the second hype video of the day from Texas Tech:
Not only have we gotten the opening kickoff time today, but the entire non-conference slate of times has also been announced. The Red Raiders will Houston in week two of the season and kick-off that contest at 3 p.m. on FS1. In week three, the Texas Tech squad will travel to North Carolina to play NC State in a night game on ESPN2 scheduled for 7 p.m.
Some other notable games include the now infamous Oklahoma vs Nebraska 11 a.m. kickoff, TCU enjoying some Pac 12 after dark with Colorado with a 9 p.m. kick-off, and Baylor welcoming BYU to the Big 12 at 9:15 p.m. in Provo, Utah.
Not noted above is Texas vs Alabama which will be played on FOX on September 10th at 11 a.m. The people of Austin are trying to petition to make that game go off later, but with only like 500 signatures I don't think that will be adjusted.
Every Texas Tech Red Raider Getting a Shot at the NFL in 2022
14 Examples of How Texas Tech Football Players can Make Their NIL Money
With the NCAA unlocking Athletes' ability to make money on their NIL, I'm stepping in to help match some Texas Tech football players to mostly local businesses. From Tyler Shough to Austin McNamara, everyone will have a chance to get their hands on a deal if they work it right.
I believe some of these deals are worked right. Here are my ideas.
8 Places You Can Hit Golf Balls in Lubbock This Summer
If you want to play 9, 18, or just hit some balls, these places will get you your fix.