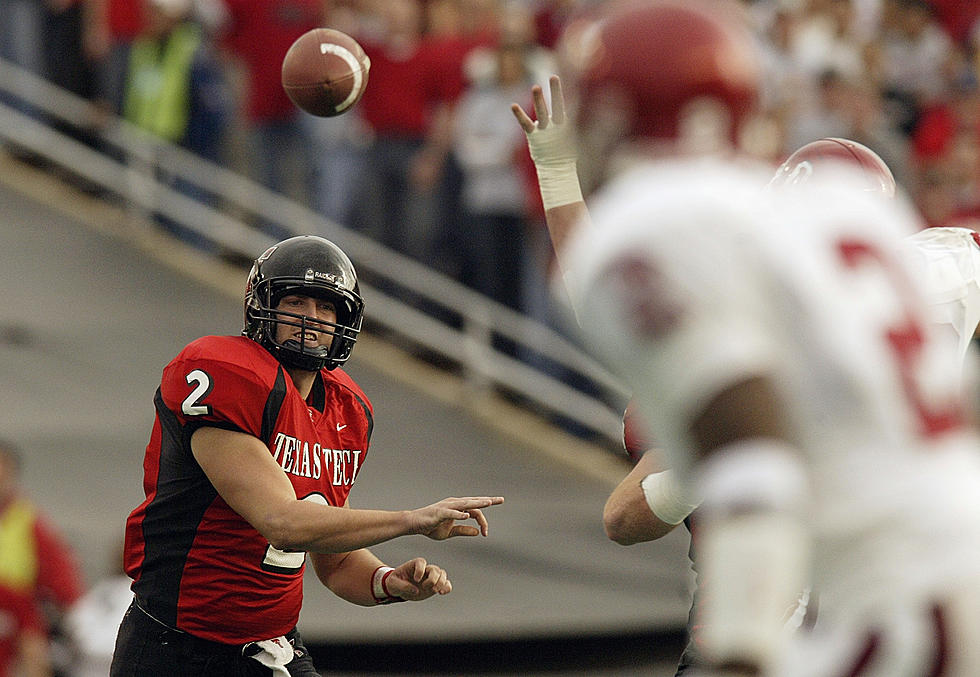 The 10 Most Prolific Passing Games In Texas Tech History
Getty Images
Enter your number to get our free mobile app
The Red Raiders offense has long been recognized as a premier offensive system in the college football world. Starting with Mike Leach at the turn of the century the Air Raid took college football by storm and carried further the principals set by coaches before him.
Since then, Neal Brown, Kliff Kingsbury and David Yost have carried on the tradition of putting up a ton of yards through the air. Does that always translate to wins? Rarely, but at least the offense looks good while it's happening.
To celebrate the passing era of Texas Tech here are the 10 most prolific passing games by yards in Texas Tech history. The earliest season on the list is 2003 and BJ Symons shows up on the list three times. He's the only quarterback to have three games from one season on the list, though Mahomes joins him on the list with three appearances.
With Symons and Mahomes taking up four spots there is an assorted cast of characters joining the fray, including one quarterback still on campus, two oft-maligned Texas Tech quarterbacks, and one of the Red Raider GOATs.
Without further ado, the 10 Most Prolific Passing Games by Yards in Texas Tech History:
The 10 Most Prolific Passing Games In Texas Tech History