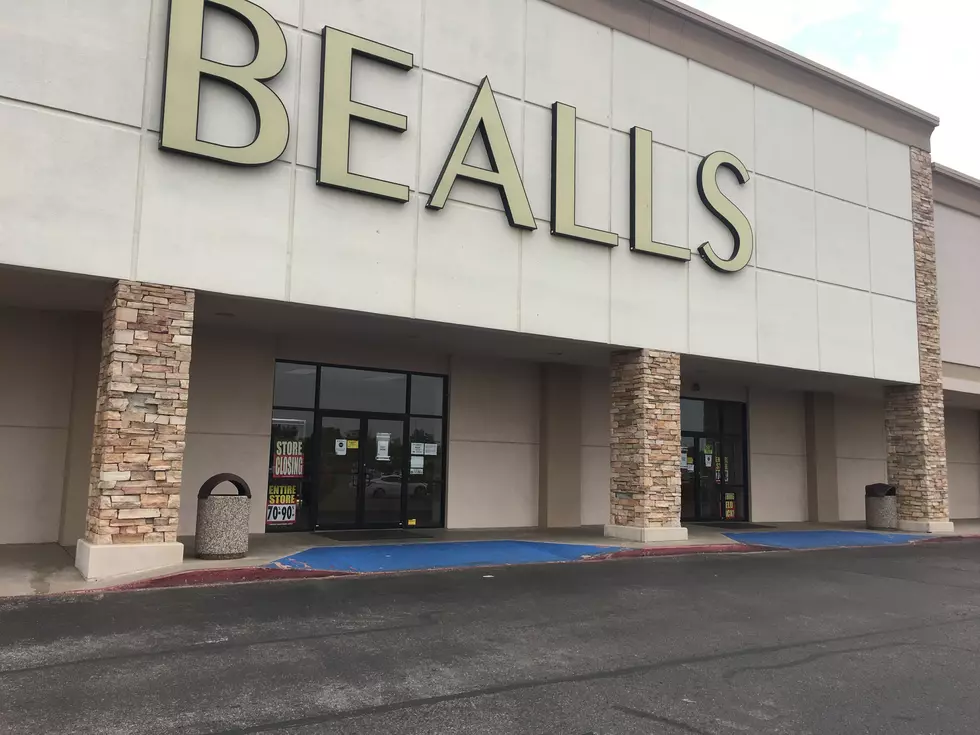 The Last Toll for Bealls: Iconic Lubbock Department Store Set to Close Its Doors This Month
Bealls in Lubbock, Texas (Jan Miller, Townsquare Media Lubbock)
Enter your number to get our free mobile app
It's very sad to see that these are the last days of the iconic Bealls Department Store in Lubbock. They told us they are closing their doors on August 29th, 2020.
There is an upside for folks in Lubbock, though. There are huge savings now happening at the stores, with 70-90 percent percent off and "nothing held back," according to the stores' signage.
The news of Bealls' closing first came last fall. We had anticipated a new store to open in its place, a transition by their parent company, Stage Stores. We reported that a Gordmans store would open. But after following up this month, we were told by Bealls that they are closing for good.
Stage Stores announced bankruptcy due to the ongoing COVID-19 economic crisis in May, according to national sources. Stage Stores also owns Palais, Royal, Goody's, Peebles, and Gordmans, in addition to Bealls. They were seeking a buyer, but with no one stepping up, they will be closing all of their stores for good.
The very first Bealls store opened almost 100 years ago. Archie and Robbie Beall opened the store in 1923 in Henderson, Texas. Expansion took them to seven stores by the 1930s. They continued to expand and merged with Stage Stores (then known as Specialty Retailers) in the 1990s.
There are more than 700 stores across the country under the Stage Stores name who will now be closing their doors. Bealls Department Store has two iconic Lubbock locations: 2705 50th Street in the Caprock Center, and 6002 Slide Road in the South Plains Mall. We're very sad to lose these two Lubbock retail giants.
Iconic Lubbock Businesses That Have Closed Over the Years
Retailers That Are Closed on Thanksgiving 2020