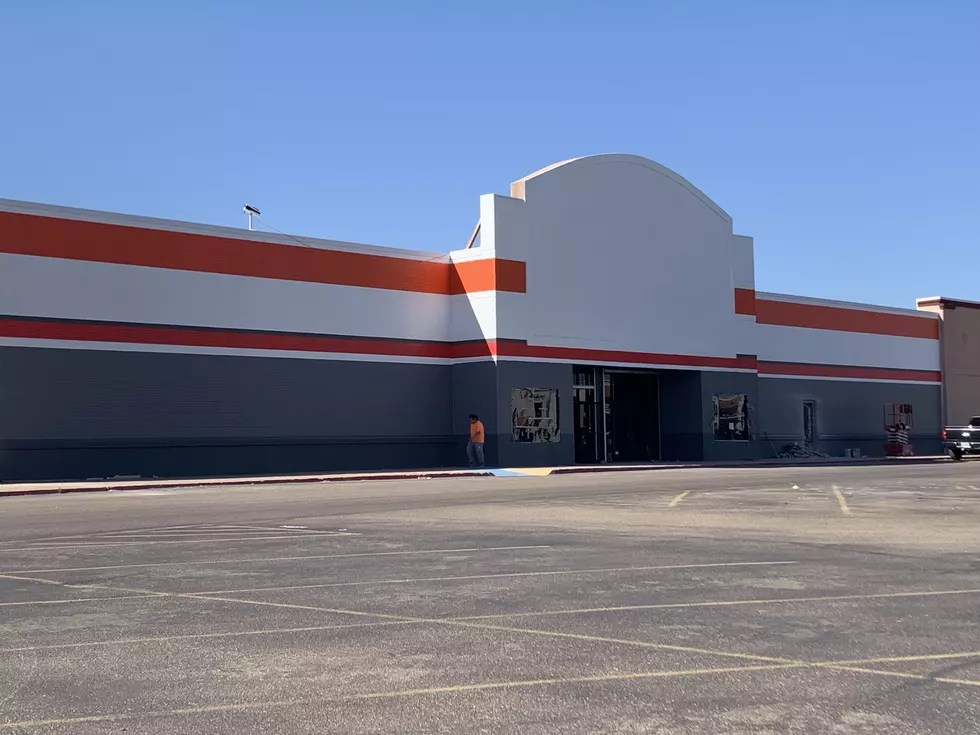 The Old Stein Mart in Lubbock Has a Spiffy New Paint Job
Rob Breaux, KKAM.com
Back in August 2020, the Stein Mart brand shuttered its doors across the country.
"Please know that this was an extremely difficult decision and is deeply disappointing for all of us at Stein Mart," they said in a statement."We have loved serving you over the years and are so grateful you chose to shop with Stein Mart."
With that announcement, the Lubbock, Texas location closed its doors. The building has sat empty and untouched from the day it closed in the fall of 2020...until now.
I drive by this building every day when I'm going to and going home from work. If I leave the building for lunch, I pass the old Stein Mart. I've driven by this building probably 700 times in the last year and a half and have never once noticed anything different.
Then, all of a sudden, it was painted. I don't know if these painters worked under the cover of darkness and pulled this off in a single night or if I've driven by the old Stein Mart for weeks during the process and not noticed a dozen people working on the location. That's neither here nor there.
When I finally noticed the paint, I thought to myself, "Self, that looks like an AutoZone." That's when I did what I always do when I want to know if something new is being planned in Lubbock. I go to Lubbock in the Loop.
Sure enough, this is what I saw:
AutoZone
Location: 7020 Quaker (old Stein Mart location)
Opening: August, tentatively
So there you go. If it looks like an AutoZone, sounds like an AutoZone and smells like an AutoZone, it's probably an AutoZone.
The Old Stein Mart in Lubbock Gets Turned Into a Gigantic AutoZone
When driving by the building I thought, 'wow, they ripped off AutoZone's paint job.' Then I looked up what was going to be in the building. It's an AutoZone.
101 Awesome Pictures That Show How Lubbock Has Changed Over the Years
See how some of Lubbock's best known restaurants, venues and more have changed over the past 15 years.