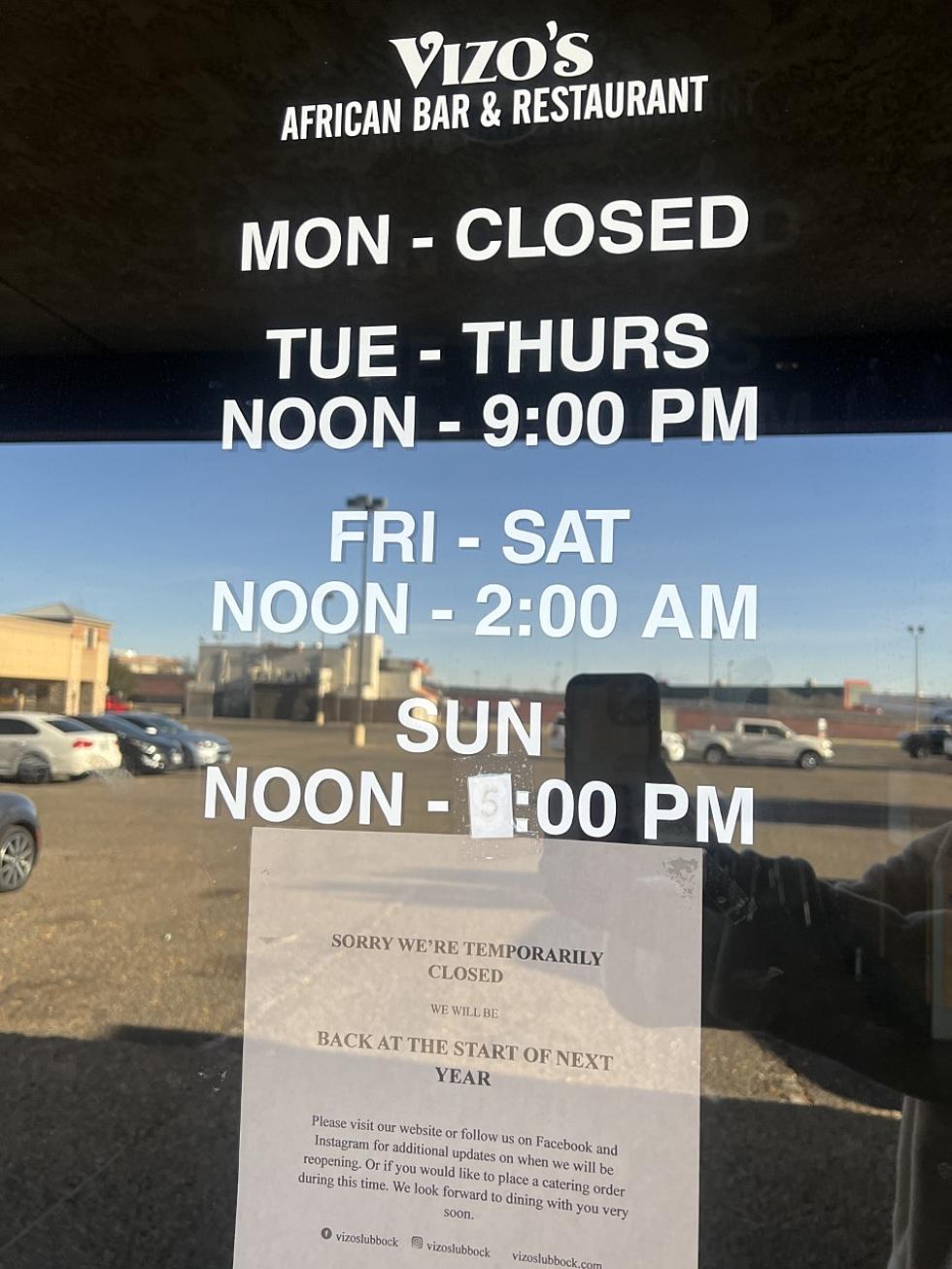 The Only African Restaurant in Lubbock Is Temporarily Closed
Kelsee Pitman, Townsquare Media
Vizo's African Bar & Restaurant (4930 South Loop 289, Suite 204) is a special place to Lubbock.
People around town or who are from Africa love coming here because it reminds them of home. It's the only place that has this kind of cuisine, with 70 percent of the menu originating from West Africa and the other 30 percent from across the rest of the country.
When I saw their post on Facebook that they will be temporarily closed until the next year, I got sad.
Thankfully, the closure is not permanent. The owners might just be spending some time with their families, though the reason for the temporary closure wasn't made clear on either the sign they put on the restaurant's front door or in their Facebook post.
Vizo's was started by two Texas Tech alumni who wanted to share their culture with the community. They did just that. The restaurant was a bit of a hidden gem, but then in 2020 Forbes released a Top 100 Places to Eat in the United States list based on Yelp. Vizo's made the cut, coming in at no. 99. If you've never been there, you need to go when they open back up. Don't worry if you're not sure what to try. I had no idea at first either, but they helped me decide.
Until Vizo's opens back up, I'm sad to say the only way you're getting African food is to make it at home or travel out of town. You can also follow Vizo's on Facebook to keep up for when they open back up.
Remember: if you know of any places opening up or coming soon in Lubbock, let me know at kelsee.pitman@townsquaremedia.com.
10 Things You Learn When You Move to Texas
Here are 10 things you will learn about Texas if you move here from another state.
Take a Stroll Through One of Lubbock's Most Artistic Homes
This is by far the most colorful and unique home in Lubbock, Texas. Enjoy a virtual walkthrough of this one-of-a-kind house.