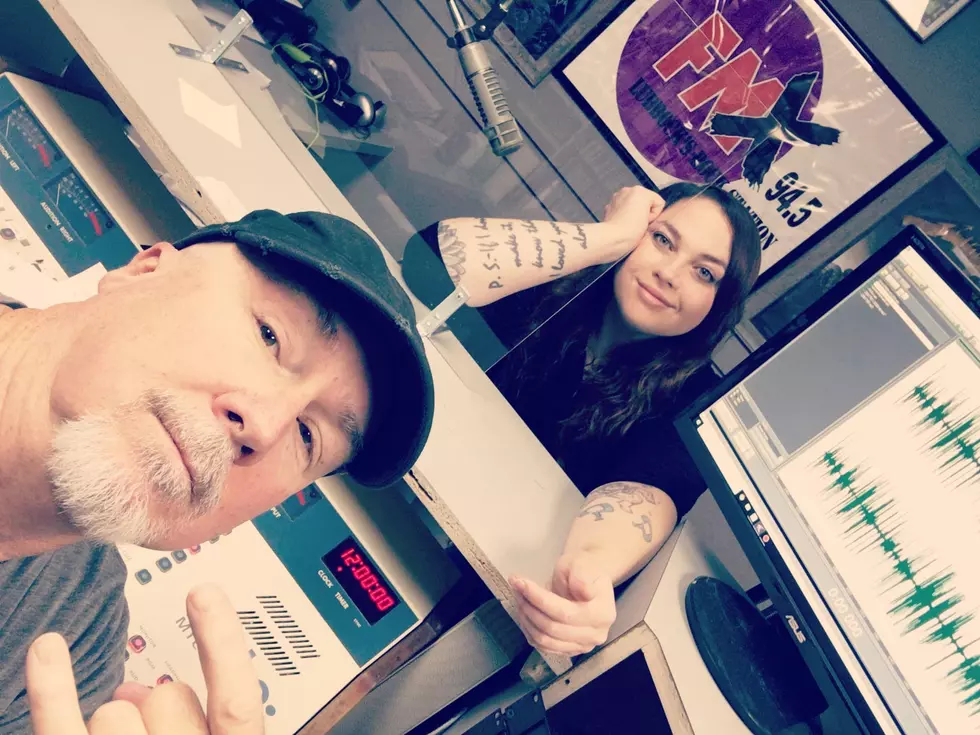 The RockShow Backstage Is the Ridiculous Local Podcast Missing From Your Life
Wes Nessman/Chrissy Covington, 94.5 FMX
If you live in Lubbock, Texas, and enjoy all things absurd and hilarious, then The RockShow Backstage podcast is probably right up your alley.
Wes Nessman and I record a new podcast every Friday detailing the interesting week we've had in Lubbock and what you may have missed out on from our morning show during the week on 94.5 FMX.
If you like to call in and comment on whatever crazy stuff we are discussing on The RockShow or even just tell us jokes from time to time, then there's a good chance you will hear yourself on our podcast as well. We absolutely love listener interaction, especially your wild and crazy stories. If I had a dollar for every time I've cried my make-up off laughing in the morning, I would...well, I would have several more dollars.
Sometimes we have a hard time getting through our own stupid stories without laughing, but when you guys share them? Man, that's something special to us. Highly valued. We love your bold and unapologetic nature. We never laugh at you, only with you.
Okay, okay. Sometimes we laugh at you.
But really, guys, if you're looking for a local podcast, I highly recommend checking out ours. If something crazy is going on in our little dusty town, Wes and I are ready to talk loads of crap and make fun of just about anything.
It may sound a bit pompous to say that I listen to my own podcast, but I do. It's funny. I can't help it. Try to listen without laughing. I dare you.
If you are already a listener, thank you so much, and please don't hesitate to message us with suggestions for content or how you think we could make an even better podcast for our local listeners. Thanks for listening to The RockShow, and please check out The RockShow Backstage on any streaming platform you can think of. We're there waiting for you. Cheers.
FMX Listener Selfies
FMX Control Room Tour