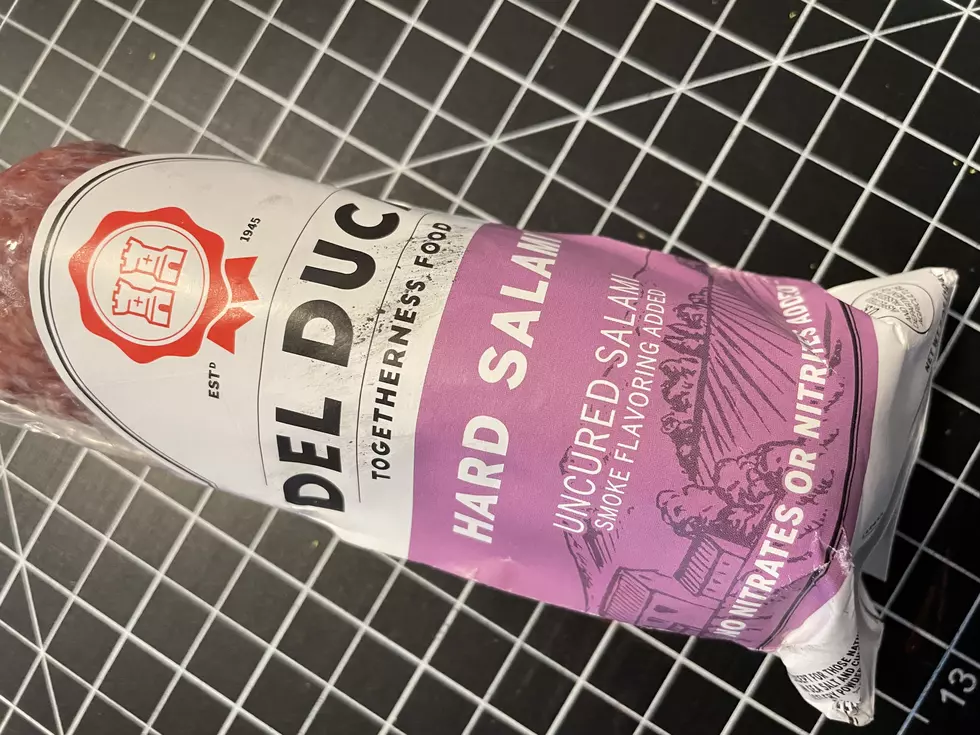 The Spectacular and Amazingly True 'Hide the Salami' Story
Salami is the salty meat that's a treat to eat-Nessmania
This is the story of the first time we played hide the salami.
Today is National Salami Day. A long time ago we got the idea to play "Hide the Salami" on-air. You have to remember that times were a little bit more innocent back then and we didn't want to vandalize anything.
This was during the time of the Jacqui and Wes Morning Show. We performed a number of stunts, including tying helium balloons to a blow-up love sheep and setting them free over the skies of Lubbock. (Our second attempt at floating something resulted in our underwear being caught in the powerlines and LP&L having to untangle them.)
Back to the salty meat...
The concept of "Hide the Salami" was simple. It was nothing more than a treasure hunt. We decided to execute this hunt over a number of days, which really upped the stakes. I don't know why, but I was so concerned about the salami going bad or being eaten by critters that I coated the salami in numerous layers of shellac. So, yeah, we had a very crusty salami.
The next step was to find a creative place to hide the salami. FMX listeners have always been rabid and I remember tickets for a really big concert were up for grabs. With this in mind, we wanted to hide it in a place where it wouldn't really bother anyone either. We chose the screen of the Circle Drive-In. As you may or may not know, the Circle Drive-In was out of business at this point, but was notorious for playing soft-core porn.
I remember it took several days for someone to figure out where the salami was. The winner told us it was kind of leaky and gross by the time they had found it. All in all, we were very lucky that nothing got damaged in our first-ever salami search.
We played "Hide The Salami" again today for tickets to the 41st FMX Birthday Bash ft. Korn and Evanescence. Congrats to Austin Wofford who found our big, girthy snack meat by the sign in front of Ralph's Records.
In This Moment
Lubbock Ready-To-Eat Foods