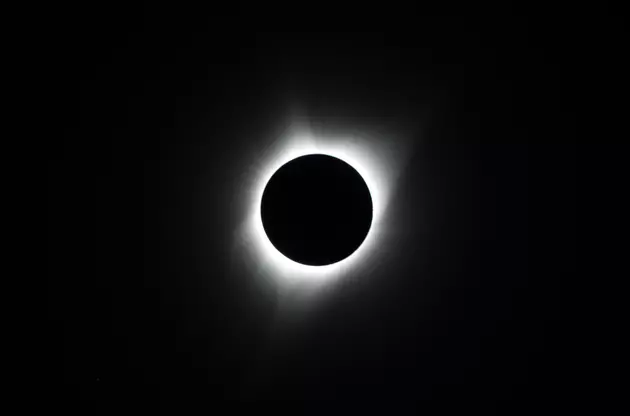 These Texas State Parks Are Perfect For Viewing October's Solar Eclipse
Photo by Scott Szarapka on Unsplash
The Texas Parks and Wildlife Department gave a great list of the 17 best parks to watch the annual solar eclipse coming up on October 14th. You might like to make a reservation ahead of time because they will likely be very packed with viewers. The moon will be passing in front of the sun, creating an amazing "ring of fire", which will be visible from the Midland/Odessa area all the way to Corpus Christi.
The 17 Texas State Parks recommended include Big Spring, Choke Canyon, Devil's River - Del Norte Unit, Garner, Goose Island, Government Canyon, Guadalupe River, Hill Country, Kickapoo Cavern, Lake Corpus Christi, Lost Maple, Monahans Sandhills, Mustang Island, Old Tunnel, San Angelo, and South Llano River.
If you are interested in reserving your spot at one of these state parks to watch the eclipse with your friends and family, you can click here for park reservation information. I think it would make a pretty great date!
Also, if you can't make it out to one of them to see the upcoming eclipse, you could always try your luck at the next one in April of 2024.
You can find more information on upcoming eclipses and what to expect by clicking here.
I hope you make it out to one of these stellar locations! Snag some photos and send them to me at Chrissy.Covington@townsquaremedia.com for a chance to be featured in an article. I'd love to see your incredible shots!
Keep scrolling for more Texas-based content below:
What Do You Think Of This Gigantic New Sculpture In Texas?
Some love it. Others aren't sure what to think...
This Seriously Has To Be The Most Incredible Airbnb In All Of Texas
You're in for a wild ride at the Bloomhouse.
Would You Spend The Night In This Unique Texas Treehouse Loft?