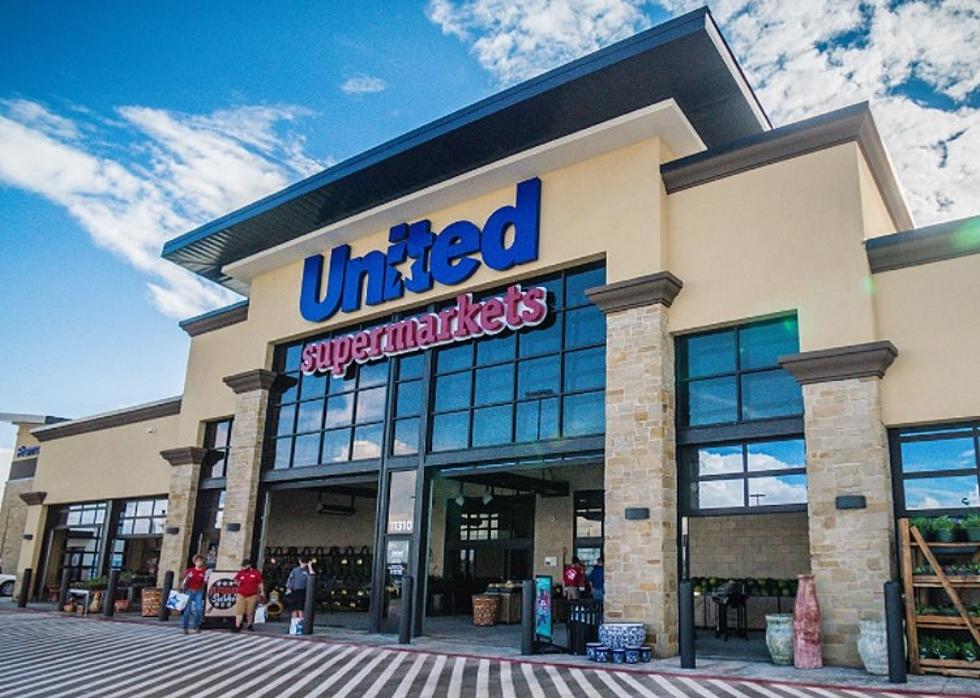 Two Grocery Store Chains Have Announced They Will Merge by 2024
United Supermarkets via Facebook
Two popular grocery chains have announced that they will be merging. Kroger and Albertson's, which is the parent company to United Supermarkets, have announced that they will be merging together. According to Kroger's website they will be acquiring all of the outstanding shares of the Albertson's Companies with each share of the company totaling $34.10 a share. It is also stated that Albertson Companies will pay a special cash dividend of up to $4 billion to its current shareholders and will reduce their shares of $34.10 to $6.85 per share which is expected to be paid on November 7.
This is not the first time Albertsons has had to merge with a company, back in 2013 United Supermarkets was purchased by Albertsons and allowed to operate as a separate division of the Albertson's Company. This will not be the end of either company as they grow and it is even mentioned that Alberton's is prepared to establish a subsidiary named SpinCo. Both stores are expected to form a power house company as this merger will allow them to reach many more customers together and offer better prices when it comes to their competitors.
KAMC news reported that they reached out to United Supermarkets in Lubbock and were referred to Albertson's for an official statement who said "Nothing changes about our stores today, and our focus continues to be providing great service to our customers." The merger deal is worth approximately $24.6 billion dollars and the transaction is not expected to close until early 2024.
Lubbock Locally Brewed Fall Inspired Seasonal Beers
Lubbock Locally Brewed Fall Inspired Seasonal Beers
12 Simple Things That Make Texans Really Happy
Lubbock Local Challenge: Tumbleweed + Sage Coffeehouse
Next time you want coffee, consider local first! Tumbleweed + Sage is a fantastic choice. Located in Wolfforth, its a very short drive from South or West Lubbock.