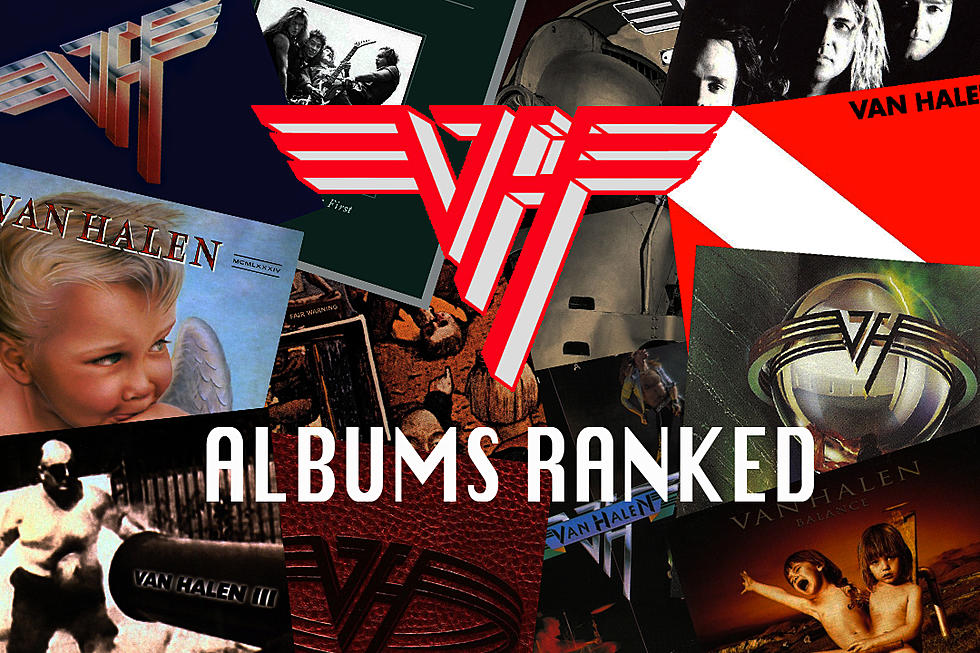 Loudwire
Van Halen are always in the discussion when discussing the greatest hard rock bands of all time, but things weren't always that way. In fact, the storied quartet had to scratch and claw their way out of anonymity just like most other rock and roll hopefuls.
Even more than some, perhaps, because when VH emerged out of Los Angeles in the late 1970s, elder hard rock institutions like Aerosmith and Kiss were fighting losing battles against drug abuse and disco, while competing California upstarts like Quiet Riot (the original, Randy Rhoads-sporting lineup), Legs Diamond and Yesterday and Today were going nowhere fast.
Someone needed to kick the American music scene in the ass, and Van Halen were just the band to do it, thanks to a watershed 1978 debut album that saw Edward Van Halen almost single-handedly reinventing and reviving the art of hard rock guitar playing.
Together with flamboyant frontman David Lee Roth and the incomparable rhythm section of bassist Michael Anthony and drummer Alex Van Halen, the original quartet released a string of seminal LPs, which kept them going strong into the 1980s, and helped light the wick that set the entire L.A. hair metal aflame, to boot.
Then apparent disaster struck when Roth split for a solo and (he thought) movie career, but Van Halen hardly missed a beat by convincing Sammy Hagar – already a successful solo act, in his own right – into becoming Diamond Dave's replacement, thus ushering in another decade of multi-platinum albums and global dominance.
But, alas, all good things must come to an end, and Van Halen's divorce from Hagar was nearly as messy as the one with Roth had been. Even worse, when the latter failed to hang on to his second chance at fronting the band, a third singer, erstwhile Extreme vocalist Gary Cherone, was recruited to fill the void for what proved to be just one, catastrophic album.
In the decades since, Van Halen's legacy has unfortunately been frequently tarnished by recurring reunions and breakups with David and Sammy, but not enough for us to look back on this great band's discography with anything other than reverence for the amazing music they've produced.
So click through the gallery below to see how we ranked Van Halen's albums!