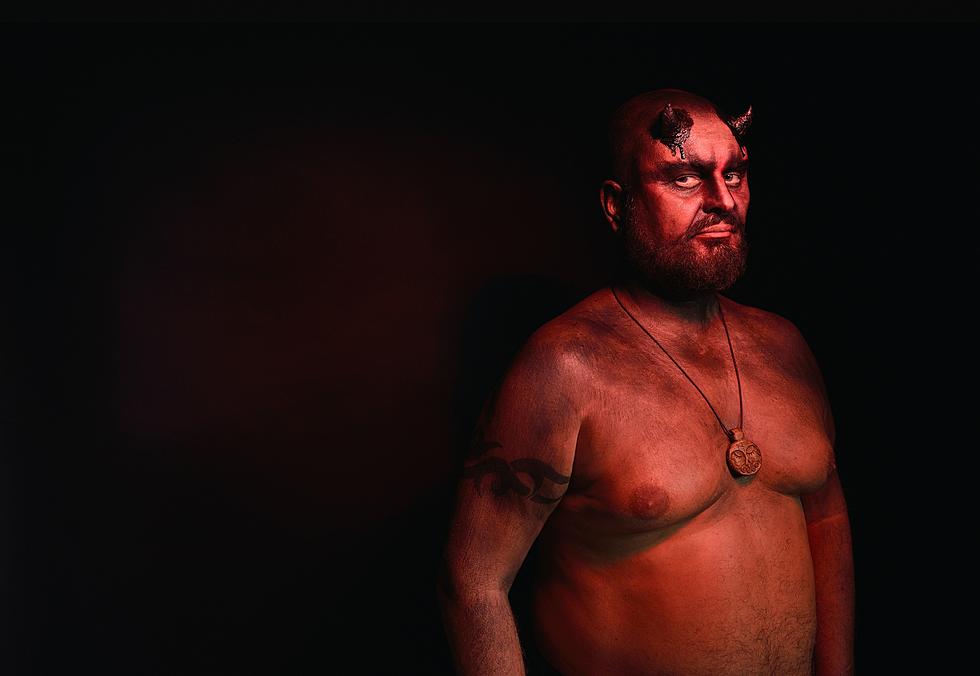 I guess the Grammy's and the halftime show for the big game were both recruiting seminars for the devil.
Let's start here. You may just know them for the song "Whip It!" but the band DEVO had a whole background story that went along with it. It told the story of D-EVOlution and that man had started destroying everything he created. That means everything, from this formerly beautiful world to his own intelligence. This was reinforced later by the movie Idiocracy.
I personally believe that it's a segment of our society that's behaving this way, scratching and clawing for one last moment of relevance, or the ability to say, "I told you so". We are now hearing the overamplified voices of the real crazies, and what they're mad about each day is sometimes predictable and other times wildly unpredictable. They are just devolving at an alarming rate.
So how can predictable and unpredictable live in the same space? An artist I never heard of sang at the Grammy's in a top hat with devil horns with women writing about under a red light. YES, I do understand how that can make some people uncomfortable. About a week later the artist Rhianna performed in a red jumpsuit. How anybody thought that was satanic is beyond me and the claim made me feel like I was living in an upside-down crazy world.
I can start with one question, why was the woman in red satanic but not the football team in red? I don't get it. If I drink a Big Red am I drinking satan juice? What does "red" actually have to do with the devil, other than the cartoony Halloween costume-type devils of the '40s and '50s?
We have similar claims of satanism in certain sequences of numbers and claims that toys are tools or t.v shows are tools of the devil. I can't figure out if the people who make these claims are sincere in their beliefs or actual off-their-rocker-nutters. I do agree with DEVO though, a whole bunch of people are moving backward instead of forward.
Texas, Bartenders Reveal What Your Drink Order Says About You
WhataZodiac! Your Whatburger Order, According To Your Star Sign
The stars align for any order at Whataburger, but here is your best Whata-order, based on your star sign.