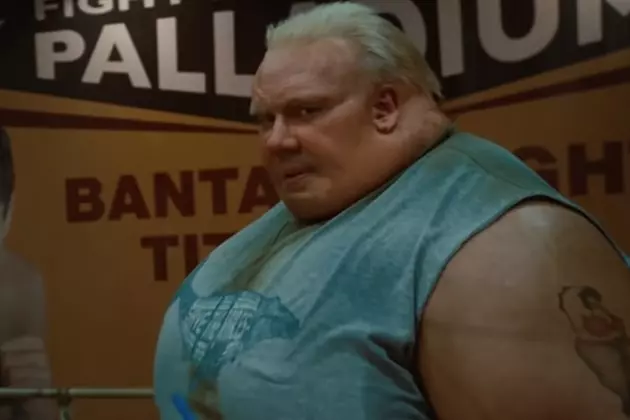 A Mutant From Lubbock Is in 'X-Men: Apocalypse'
JoBlo Movie Clips via YouTube
X-Men: Apocalypse will see a big cameo from a comic book mutant who calls the Hub City his home.
Frederick J. "Fred" Dukes (AKA The Blob), who calls Lubbock, Texas his hometown in the comics, will appear in the new X-Men movie according to a photo posted by director Bryan Singer. The appearance certainly looks to be strictly a quick cameo, so don't get your hopes up for the Lubbock-born mutant to get a lot of screen time.
This isn't the first time The Blob has appeared on the big screen. He also appeared in 2009's poorly received X-Men Origins: Wolverine played by Kevin Durand. But if you were born in the 80s, you may better remember him from the "X-Men" animated series where he regularly showed off his mutant powers of superhuman strength and immovability. Oh, and his catchphrase: "Nothing moves The Blob."
That's right - not even Colossus could move The Blob. And Wolverine's razor-sharp adamantium claws couldn't penetrate his skin.
However, in the photo Singer posted to his Instagram page, it looks like something can move The Blob. And it's...Angel? Very strange, as Angel's mutant powers certainly don't stack up to The Blob's. Or maybe we're missing something.
You can see more of The Blob in the video below.
BONUS

5 of the Most Expensive Homes for Sale in Lubbock

MORE

6 Celebrities Who've Visited Lubbock