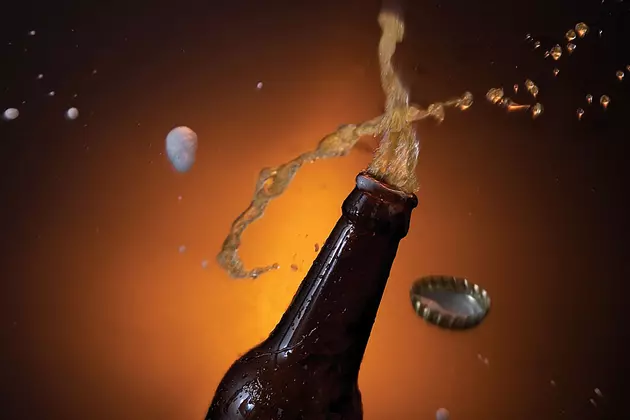 You Can Recycle Glass In Lubbock, Despite Lack of City Support
Top Photo Group
Enter your number to get our free mobile app
I've lived in Lubbock most of my life, but my sojourns in other cities taught me that Lubbock is completely wack when it comes to recycling. Living briefly in Spokane, Washington, in the 1990s, I learned that many cities not only have recycling services but actively encourage recycling by picking it up in addition to your regular garbage.
Glass is easily recyclable- but the City of Lubbock no longer has a glass recycling facility as of 2015. Texas Tech was picking up the slack, but because of COVID-19, they halted glass service and all recycling outside of the university. You can recycle glass in Lubbock, but in order to do so, you must employ the services of Good Earth Recycling, who send Lubbock glass to a Texas facility for processing. They have big plans for the future right here in Lubbock as well:
Did you know Good Earth Recycling is the only glass recycler in the city? That's because we ship it all here, to Strategic Materials in Midlothian TX in order to ensure our Lubbock glass is properly recycled! We are in the process of getting our own glass processing machinery now. We hope to very soon process glass locally by producing colored landscape glass as well as high quality glass sand for things like lake beaches, volleyball courts, golf course sand traps, sand blasting, construction and more! Stay tuned for more updates!
Good Earth Recycling is a private business, so there is a fee for pickup depending on the schedule you wish to maintain. Many commercial entities and private homes use the service and the people running it seem like really awesome, passionate folks.
The future I'd like to see and that I think we deserve as a real city is this: The City of Lubbock contracts Good Earth to recycle for everyone. A win/win and I believe well worth our tax dollars. If you run for mayor, you're welcome to steal this idea for your platform, and you'd have my vote.
Lubbock's Epic $2 Million Dollar Home Has an Indoor Basketball Court