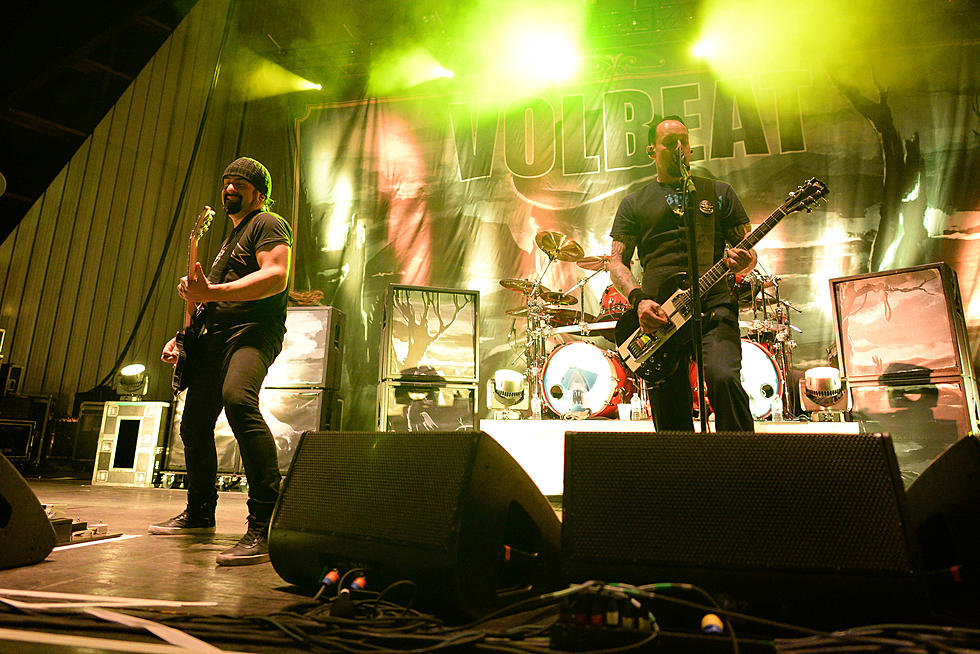 The 40th FMX Birthday Bash Will Star Volbeat
Photo courtesy: Gabriel Madrid
We're giddy as little girls over this one.
Not only is Volbeat headlining the 40th FMX Birthday Bash, but they are also bringing some real wildcards with them. Opening the show will be Mongolian rockers The HU, and a band I've been listening to for a couple of years now, Twin Temple.
Tickets are available at the Din Productions website beginning Friday, July 23rd at 10 a.m. The show's presale runs from July 22nd at 10 a.m. to July 23rd at 10 a.m.
So let's break this down. How many great Volbeat songs can you name? Let's start with you early adopters who heard "I Only Want to Be With You" or "Sad Man's Tongue." Now let's move into the era that broke their career wide open, with "Fallen," "Heaven Nor Hell," "A Warrior's Call," "Still Counting," "The Hangman's Body Count," "Lola Montez," "Dead But Rising," "The Devil's Bleeding Crown," "Last Day Under the Sun" and their new track, "Wait a Minute My Girl."
Now, get ready for something crazy. The 40th FMX Birthday Bash will take place just five days after the 39th FMX Birthday Bash (don't say I didn't warn ya!). The show will be Wednesday, September 29th and outdoors at the Lone Star Events Center (get in the pit!).
Tickets will go on sale this weekend, but we'll have a special presale code that we'll send out via the 94.5 FMX app so you can get yours early. We'll also have special app-only contests for this killer show in the coming weeks.
On behalf of all of us at FMX, thank you again for 40 wonderful years. We hope you can make the 39th and 40th FMX Birthday Bashes. We're also going to go start working on the lineup for the 41st Birthday Bash.
Check out some pictures of Volbeat rocking out below:
Concert Tix
Here is the first batch of FMX concert tickets that we'll be publishing.