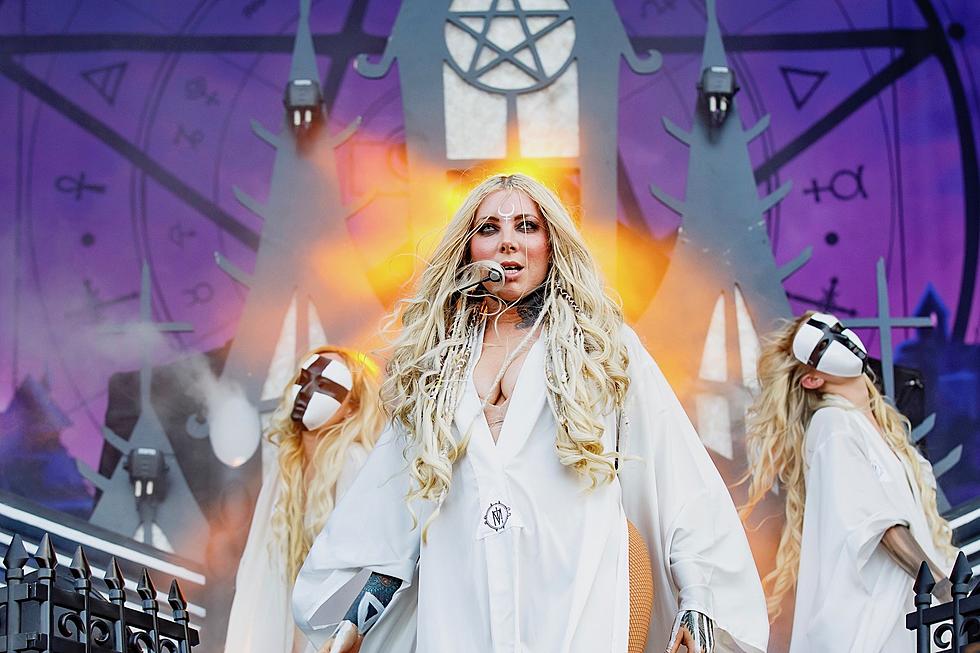 The 39th FMX Birthday Bash, ft. In This Moment, Is Officially Back On
Mark Horton, Getty Images
I thought this wasn't going to happen.
When the 39th FMX Birthday Bash was postponed due to the COVID-19 pandemic, I thought that was it. I thought the bands would go their separate ways and we'd just leave number 39 as a black mark on the ledger.
Well, not only is the show back on, but it's the exact lineup as before. You'll see In This Moment, Black Veil Brides, Ded and Raven Black live in Lubbock, Texas.
Part of the reason for this particular Bash and/or concert returning intact is your never-ending support of this lineup and this radio station. This isn't just platitudes; there are over 600 tickets that people have held onto since the show was postponed last March. That's right -- instead of getting their money back, hundreds decided to hold out hope that In This Moment and Din Productions would make this happen. I really have to give all the credit to them, because we're just the beneficiaries of this party and certainly not the organizers or the people paying for it.
Our very special thanks to Din Productions for making this happen on a weekend so that more people may enjoy the show. This will in fact be Friday night, September 24th and should close out the summer in a very big way.
None of this is to say that there won't be other shows before or after this date, but this rescheduled show is just plain awesome. If you'd care to join us for the fun, tickets will go back on sale this Friday, May 21st at Ralph's Records. If you have tickets from before, they'll be honored at the gate and there's no need for you to do anything.
The 39th FMX Birthday Bash
In This Moment
Black Veil Brides
Ded
Raven Black
Friday, September 24th, 2021
Outdoors at the Lone Star Events Center
Tickets at Ralph's Records and Din Productions
We'll be doing a contest for this show, so download the 94.5 FMX app, turn on push notifications and keep your eyes open.
Next: See epic FMX shirts of the past
Bonus: Do You Have This FMX Shirt? (Part 1)
22 Throwback FMX T-Shirt Designs