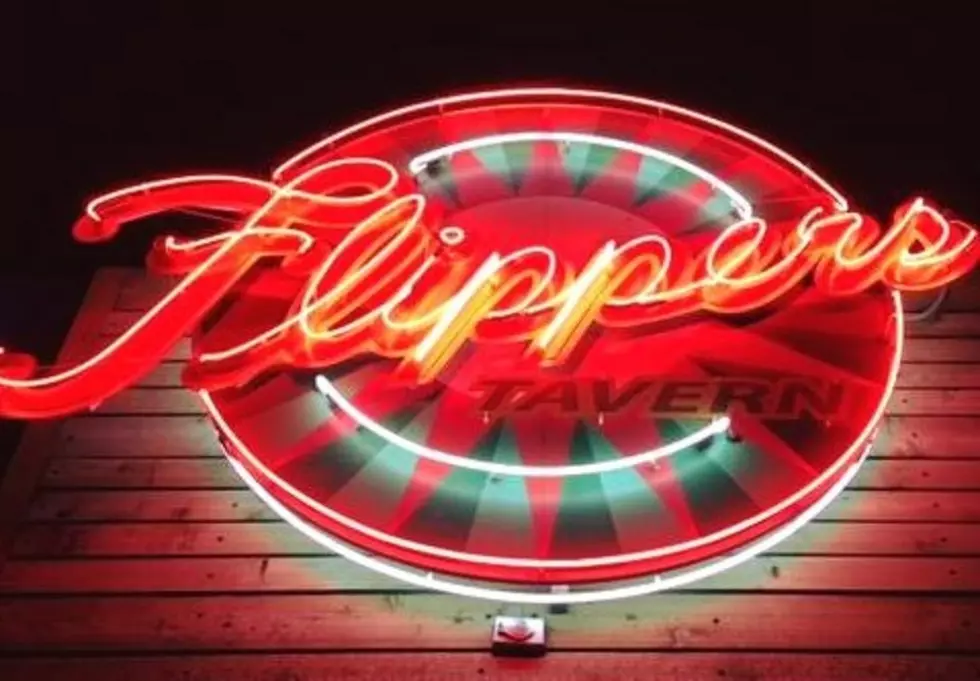 Close-Minded People Share Nasty Comments About Beloved Lubbock Restaurant
Flippers Tavern via Facebook
One of Lubbock's favorite restaurants, Flippers Tavern, was featured in a video on The Texas Bucket List's YouTube channel. This account showcases great food and memorable experiences across the Lone Star State that are worth a try.
The video about Flips was posted Wednesday, August 24th, 2022, and already has nearly 6,000 views. It has a Diners, Drive-ins, and Dives feel to it, with staff interviews, customer anecdotes, a behind-the-scenes look in the kitchen, and, of course, one of the iconic menu items.
As someone who loves this restaurant, it's great seeing others appreciate it for what it is. It's something unique that you wouldn't expect to have in a city like Lubbock, and that makes it special. They're also one of the few restaurants in town with a variety of vegetarian and vegan options.
I watched the video last night and loved it. I've been to Flips plenty of times but never looked inside the kitchen, so that was fun to see. Watching the process and hearing the reasons other people love the same thing as you is always a good time and it made for a great video. Curious about what other viewers had to say about the video, I checked out the comments, expecting to see only a bunch of positive messages. Unfortunately, I was wrong.
There were some very kind comments left on the video expressing people's interest in trying the restaurant, but there were also a few unnecessarily rude comments in the mix. It would be one thing if they were comments about a bad experience, but all of the negativity was pointed at the appearance of the establishment's staff.
These close-minded people decided that they had to share their opinions on the staff's tattoos and piercings. They claimed that they made the restaurant look "disgusting" and "nasty," and said they would never get customers with staff looking like that. The most notable comments came from two people named G.R. and Sandi B.
G.R. initially said, "I would never eat at a restaurant where the staff has more metal in their face than a medieval knight and more color on their arms like a Pablo Picasso painting."
I don't know about you, but I've never thought my server or cook's tattoos or piercings would impact my meal in any way. As long as they're following proper food safety protocol, what's the problem?
Other viewers felt that same way as me and replied to his initial comment. My favorite response is from a user called Lilli L'amour, who said, "well it's a good thing because judgmental people bring down the moral."
Scrolling further down the comment section, you can see what Sandi B. had to say,
"Well they ruined it with all that s*** on their arms and that crap in their nose." Looking at her profile, she's also left several other mean comments on this YouTube channel before.
It seems to me like someone is sad with their life and feels the need to take their anger out on other people. Maybe look inside yourself and find help for what's making you so angry rather than leaving unprovoked hate comments on a fun video that's just trying to share a cool restaurant with their viewers.
If you agree with these comments and wouldn't eat at a restaurant that has a staff like Flips, that's fine. But that doesn't mean it's okay to share such negativity and put others down for their appearance. They're obviously doing well and getting plenty of business with the staff they have, so I don't think they're going to be bummed that they're losing a customer they probably don't even want around in the first place.
50 Photos of a Unique Mansion with an 'Asian Flair' for Sale in Lubbock
This
Lubbock mansion
is located off of Slide and 82nd, in the Lakeridge neighborhood.
30+ Photos of a Lubbock Home That Comes with a Custom Dog Washing Station
This gorgeous
Lubbock home
comes with its very own dog washing station.
Top 5 Tips to Prepare for Lubbock's Next Big Rain