Crosbyton to Hold Crytozoology Conference This October
Chris Rogers
This October 1st- 3rd, Joe Taylor and the Mt. Blanco Fossil Museum (124 West Main, Crosbyton) want you to believe- in giants, bigfoot, chupacabras, ufos, and my favorite- the mothman, among other mysterious creatures and objects.
Just for nuts, kooks, and weirdos? Not anymore. THEY'RE REAL!
Here's the conference lineup, in case you have a particular love or interest in a certain creature, like Bigfoot:
Monday, October 1st 9AM-7PM: Conference Day 1
Tuesday, October 2nd 9AM-7PM: Conference Day 2
Wednesday, October 3rd All Day: Huge Sale at the Museum

Featuring Special Guests:
Chase Kloetzke: UFOs, Field Research, and Personal Encounters
Dr. Aaron Judkins: Noah's Ark, Aliens, and Elongated Skulls
Hariet McFeely, the Bigfoot Lady: Bigfoot in her Backyard
Tammy Lynne: Interactions with Bigfoot
Daniel Alan Jones: Mysteries of Texas – UFOs, Strange Creatures, and Paranormal Phenomena
No matter what you believe, this conference is sure to blow your mind.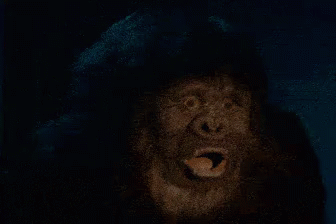 For more information or to purchase conference tickets, head over to the Mt. Blanco website.