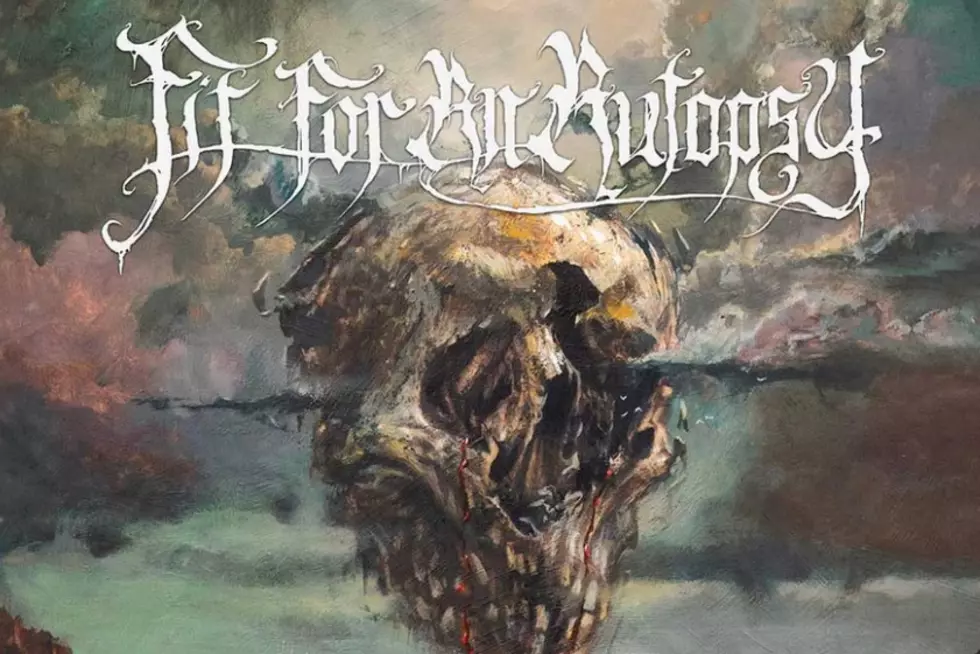 Fit For an Autopsy Brings Deathcore Back to Lubbock's Jake's Backroom
fitforanautopsy.com
American Deathcore band Fit for an Autopsy will perform at Lubbock's Jake's Backroom (50th & Slide) on Monday, October 17th.
Fit for an Autopsy will be supported by local acts Bastion, World War, and Victis. Advance tickets are $18.50 and are available at Ralph's Records online or in store at 3322 82nd Street, online through Stubwire (for a little more) or at the door (likely the most expensive of the three).
Fit For An Autopsy is touring in support of their sixth album Oh What the Future Holds (Nuclear Blast Records). Fit for an Autopsy has toured with metal giants like Lamb of God and Killswitch Engage.
I'm not going to lie, Monday night is a rough night for metal shows. I also won't lie and say I regret having seen Max & Igor Cavalera on a Monday night back in May. Sure, work was a little blinky the next day but metal memories last forever.
A quick note about tickets: the first Google result is not always reputable and is almost never the best deal. When in doubt, try ordering from the band's website first. If that's not available, check listings on Facebook and other social platforms that were created by the local promoter in charge of the show. For most Jake's shows, tickets are available at Ralph's Records and you have my word they're very reputable and not selling tickets with a huge mark-up.
Here's to metal on a Monday. Those of you that can handle it are the real ones.
43 Hot Chicks From Lubbock Who Listen to Metal
A bunch of beautiful metal babes from Lubbock, Texas.
41st FMX Birthday Bash Pictures
In This Moment