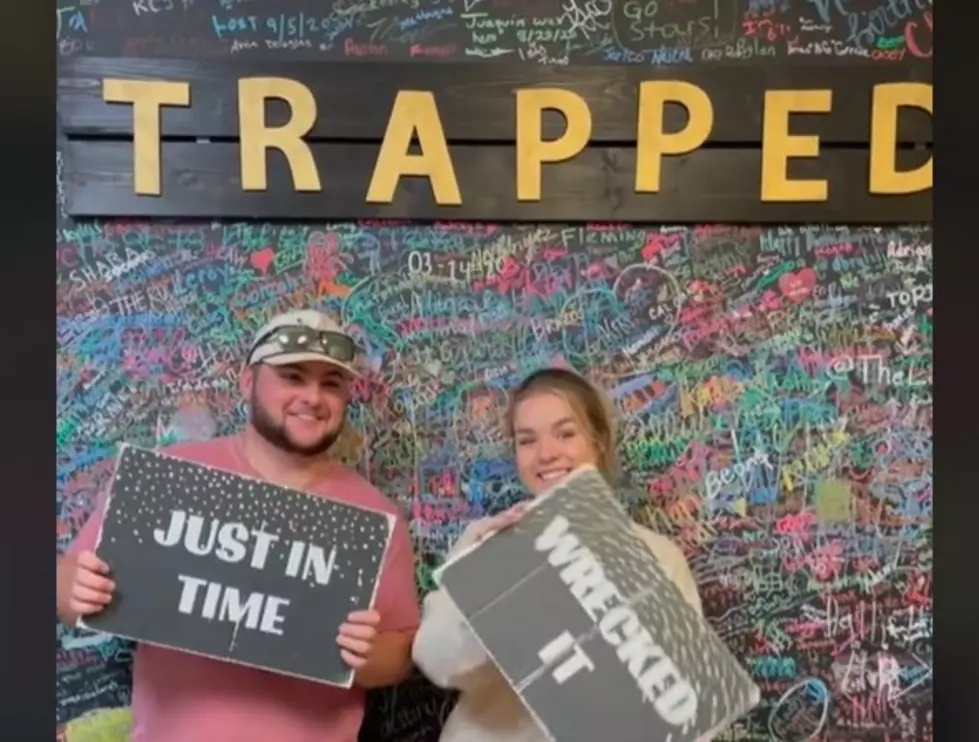 Have You Tested Out Lubbock's Original Escape Room?
@lubbockentertainment
Trapped! Escape the Room, looks like a pretty fun way to spend an evening with your pals. It's been around for quite some time and for some reason, I still haven't made it over there. Probably because I'm always trapped at work.
They offer four different escape rooms including The Fortune Teller, The Backyard, The Penitentiary, and The Patio, each with its own unique experience. Guests are given one hour to find clues and make it out of their chosen escape room.
I've heard it's really fun to go there for a team-building exercise with your co-workers, and I'm hoping my boss reads this and takes us all...PLEASE, LANCE! I WANT TO GO!
Anyway, @lubbockentertainment put together a cute video that shows the ins and outs of Lubbock's original escape room, and I thought I'd share it with you in case you're like me and haven't been but are slightly curious.
I'm getting a bit tired of the bar scene and I've been looking around town for fun things to do that don't involve drinking or stuffing your face with food, both of which have been my favorite pass time for too long. It might be fun to get these escape rooms a try instead of spending my time trying to escape from a nasty hangover. It's booze-free fun! Can't believe that's even a thing.
Have you been to Trapped? How did you like it? Did you make it out? Tell me about your experience in a comment on our FMX Facebook page.
9 Things Lubbock Workers Admit Doing To Make Themselves Look Extra Busy On The Job
Hey Nightshift! Here's 10 Lubbock Restaurants That Serve Booze In The Morning
9 Weird Lubbock Roommate Stories That Will Make Yours Seem Totally Normal