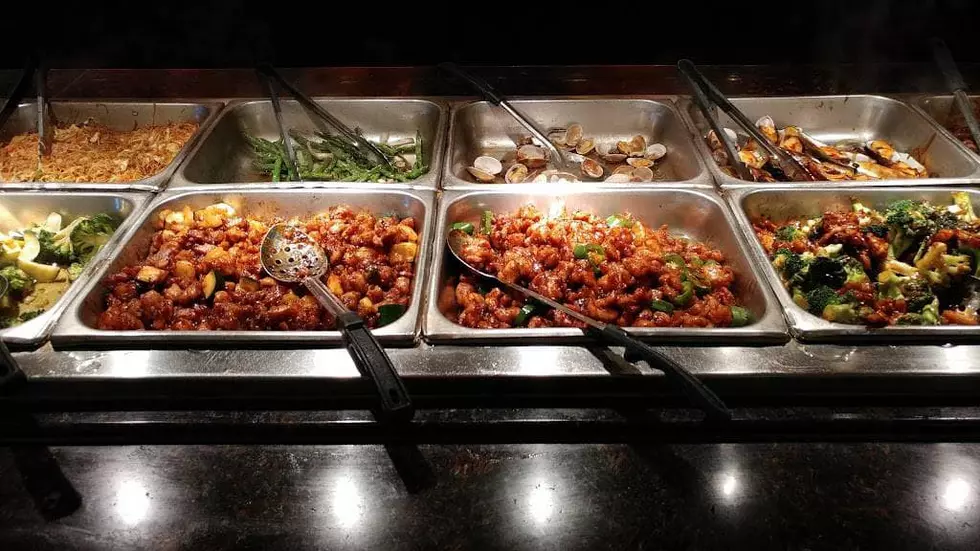 Hayashi Buffet Takes Over Former Dragon Buffet In Lubbock
Hayashi Buffet Lubbock on Facebook
Lubbock now has a new (ish) Chinese buffet option.
Let's admit it, Chinese buffets are fun. It's an open invitation not only to pig out (if you like) but also to try new things that you might not have risked before. For many, a Chinese buffet may be the first time they try foods like mussels, crab legs, sushi, etc.
Personally, I like Chinese buffets because no one notices when I eat four egg rolls. Eggrolls are nature's perfect food. Crunchy, salty, meaty. Yes, please.
For many years, Dragon Buffet stood as one of Lubbock's primary Chinese buffet options. I believe in recent years Dragon Buffet and the very Lubbock institution, China Star, were our only choices after Hong Kong bit the dust. It's been years and years since Nova Medical Center was a Chinese buffet. I can't even remember the name.
Now for something new. Kinda.
Hayashi Restaurant Group announced that they have taken over Dragon Buffet (5608 Slide Rd, near South Plains Mall) in a recent Facebook Post:
The buffet still has the same enormous dining room, but it is now run by the same folks who bring us Hayashi Japanese Steakhouse on 82nd & Quaker and Hayashi Midtown on 19th & Indiana across from Texas Tech.
I'm excited to see what new changes are in store. I anticipate improved recipes for dishes, particularly sushi (if they offer it on the buffet) as Hayashi's other non-buffet locations offer a wide variety of sushi options. I hope they offer a Hibachi station as well, as that was always far and away my favorite part of Dragon Buffet.
Oh, and those fried donut ball thingies. I'd like that, too.
All The Lubbock Food & Drink Spots That Opened in 2022
Lubbock Steak Trail: You Need to Try These 16 Delicious Steakhouses