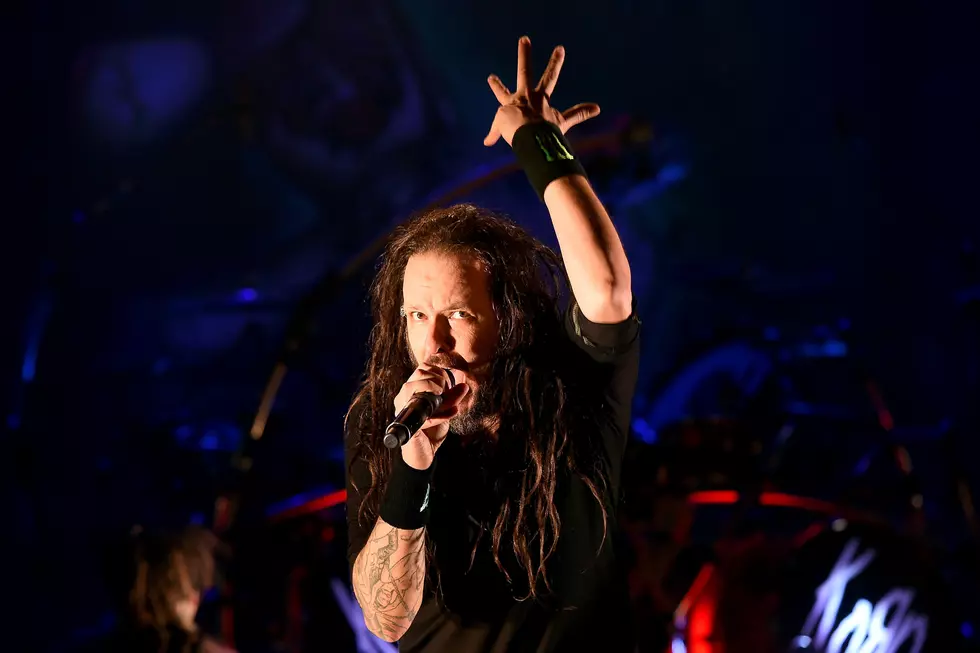 Here Are Lubbock's Top 10 Favorite Korn Songs
Kevin Winter, Getty Images
Wanna know the most played Korn songs in Lubbock, Texas? We got you!
Korn hit Lubbock September 7th, 2022 for the 41st FMX Birthday Bash and we are getting tuned up for the show.
Korn's library/discography is so extensive and deep that we could never cover it all. I don't even know how long we'd be at if if we went A to Z with this band. We all also have our personal favorites. I went to Midland back in the day just because I knew it would be my only chance to hear "Pop a Pill" live.
Even with all that, there are 10 songs that rise above all of the rest. Let's see if your favorite made the list.
1

Topping the list is this track from 1998's Follow the Leader.

2

This was the first track to bust out from Follow the Leader, but it lags just a bit behind "Freak on a Leash" these days.

3

For #3, we have to jump all the way to 2005 and the album See You on the Other Side, one of my favorites. This era was pretty much a continuation of the second coming of Korn.

4

This is a GREAT track, but I'll ask the same question that many of you might have: how did it pace above "Falling Away From Me"? I kind of think it's a tempo thing. "Make Me Bad" just has a bit more energy.

5

This track from 1999's Issues is so pure-to-its-core Korn that it would be one of the first tracks I'd identify the band with. I guess its spooky vibe during some parts makes it just an eensy bit less popular.

6

Now we're talking. This is the old school. This was the first track from the band's first album in 1995. This is the track that made people say, "What the hell was that?" Love it.

7

Korn's second blast was Life Is Peachy. This clever track was actually the second single dropped in 1998 right behind non-charter "No Place to Hide."

8

What's funny about this track, once again from Korn's debut album, is it was never released as a single, but is strong enough to still be on the radio today.

9

Korn stormed through the 2000s with a ton of hits. In 2003, they released Take a Look in the Mirror, which was an absolutely epic album.

10

Closing out our top 10 is another track from Take a Look in the Mirror. This track just absolutely stomps like a mad donkey.