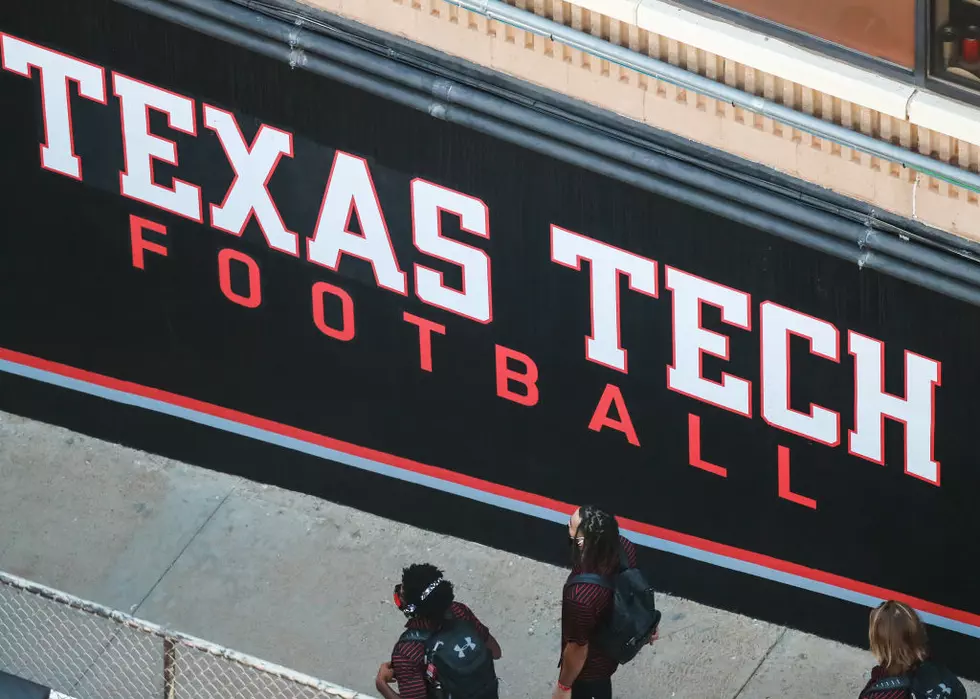 How A Guy Coming From Virginia Tech Helps Texas Tech Recruit Texas Better
(Photo by John E. Moore III/Getty Images)
For the second time this year, Texas Tech football is hiring a Director of Recruiting. The previous DOR, Eron Hodges, made a pit stop in Lubbock moving from Purdue to Louisville. I don't blame Hodges for his quick departure from Texas Tech, he was offered a coaching role in addition to his recruiting tactics at his current place.
To replace Hodges, Matt Wells hired Beau Davidson who has coached both high school and collegiate football programs in Texas before his most recent job of recruiting specialist at Virginia Tech. While at VaTech Davidson put a heavy emphasis on recruiting the state, even though Virginia Tech has a very small footprint here.
His efforts in recruiting, not just in Texas but overall, lead to the Hokies holding the 4th best class in the ACC and the 20th ranked recruiting class in 2022.
Davidson is a native of Katy, Texas and an alum of the University of North Texas. He was at Virginia Tech in numerous roles for four seaons before being hired to complete Wells' staff.
"We are excited to welcome Beau and his family back home to the state of Texas," Wells said on texastech.com. "Our No. 1 priority in this program will always be to recruit the best players from the state of Texas, and Beau will help us in that mission with the significant ties he's built over his career. He is well respected in this state and will be a great addition to the recruiting team we have in place here at Texas Tech."
Before his time at Virginia Tech, Davidson was the defensive coordinator at Howard Payne University for the 2017 season. He also coached at Northeastern State, Trinity Valley Community College, and was a grad assistant at North Texas. Davis also spent seven seasons coaching high school football in Texas between his collegiate stints.
The former tight end and long snapper at North Texas has coached both sides of the ball in his career, but his focus in Lubbock will be recruiting. You can follow his very active twitter account here as he persuades the masses to give Texas Tech a chance.
Davidson joins a Texas Tech recruiting staff led by Preston Pehrson, who was promoted to Director of Player Personnel this past March.
The 36 Best Action Shots From Every Patrick Mahomes Playoff Game