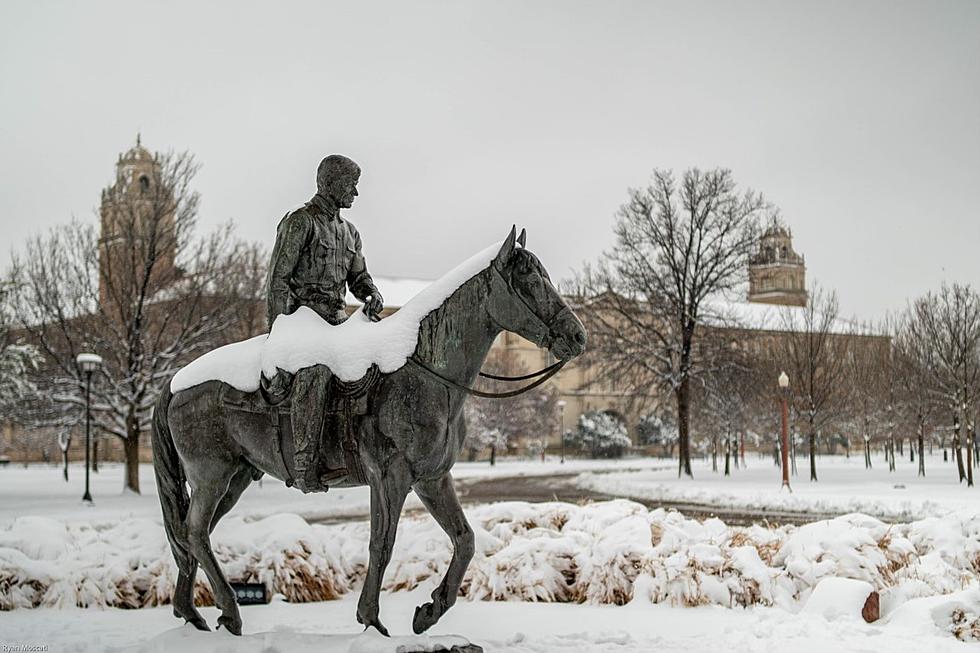 Is Lubbock Ready For Our Very Own Hallmark Channel Christmas Movie?
Ryan Moscati
Every year, like clockwork, the fine folks at the Hallmark Channel release an average of 3,762 new Christmas Movies that run ad nauseum across the network, targeted at a demographic that can only be described as "catatonic".
Of course, within those thousands of "films", there may be (at most) 6 different actors, and 7 different plots. And Kimberly Williams-Paisley, is in every last one of them. Probably because her husband Brad just wants her out of the house.
I mean, what is the plot of EVERY Hallmark Channel Christmas Movie anyway?
Young, Single Hotshot-Ad Executive in New York who's unlucky in love begrudgingly goes home to New Hampshire for the holidays, and drives into a snowbank...only to be pulled out by the nerdy guy from high school that she hated who is now a 6'4" Adonis who lives on a 12 acre carbon-neutral dairy farm and carves snow globes for orphans for a living. They then spend 82 minutes hating each other before realizing that they are really in love and...OH GOD, WHERE IS THE FREAKING BOURBON??????????????????
Yeah, it's all bullcrap.
So, that got us thinking. What we really need to see, is a good old fashioned LUBBOCK Hallmark Channel movie!
Of course, since there are no original ideas anymore, we kind of have to take the tried and true formula of a Hallmark Channel Christmas Movie and adapt it for The Hub City.
(we will never get tired of using this picture)
"Tonight at 8, the Hallmark Channel presents, an all-new holiday tradition: Kimberly Williams-Paisley and The Guy Who Played The DJ in Northern Exposure in: 'A CAPROCK CHRISTMAS'"
Karen is a young Texas Tech grad who is hotshot attorney, and works for a firm in New York that specializes in vegan rights cases.  Frustrated, and perpetually unlucky in love, she is begged by her rancher parents who she hasn't spoken with in 5 years (played by Sam Elliott and Morgan Fairchild) to comes back to Lubbock for one last Christmas. She tries to convince her parents to sell the ranch due to the high methane output of the cows, when, in a freak snowstorm, she drives off an icy overpass on the Marsha Sharp and is rescued by a hunky ranch hand who was passing by to deliver toys to orphans. She remembers Norbert as the skinny nerd from the debate team, and is stunned at his rugged charm and biceps.
She also discovers that Norbert runs the ranch for her father, and is immediately disgusted by him. After she sees him dance in a production of The Nutcracker at The Buddy Holly Hall (yeah, we know), Karen and Norbert then kiss at midfield at Jones AT&T Stadium as the snow begins to fall around them and fall in love. She realizes that she must stay in Lubbock and run the ranch with Norb while they use the methane from the cows to power her new vegan barbecue restaurant, which saves the ranch.
Well? Is it a hit?
Yeah, we thought so too. Sorry, Lubbock. Guess we aren't exactly Hallmark Christmas Channel Movie-worthy.
11 Awful Things in Lubbock That Remind You That You're in Lubbock
Some of these aren't really that awful. Some of them definitely are.
40+ Amazing Shots of Texas For Your Phone
Show off the best state in these United States by plastering a small part of the vast landscape of Texas as your phone wallpaper.
20 Pictures From Lubbock's First Snowstorm of 2021
The 25 Highest Paying Jobs in Texas