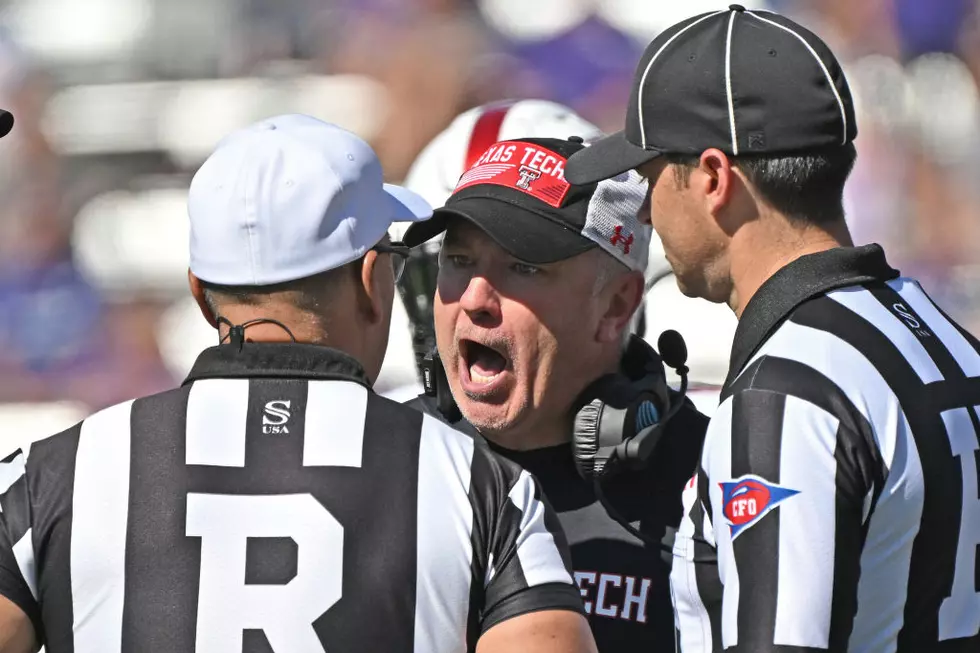 Joey McGuire Proves You Can Actually Recruit Football Players to Lubbock
(Photo by Peter Aiken/Getty Images)
Texas Tech football is recruiting again.
I guess they never stopped, but Joey McGuire and his staff have turned in the most impressive class at Texas Tech since 2011 according to the recruiting metrics. That 2011 class brought the Red Raiders Jakeem Grant, LaRaven Clark, DeAndre Washington, Jace Amaro, and many more. If this class can produce at that high of a level, the Red Raiders will be competing at a Big 12 championship level soon.
Not only did McGuire deliver on his promise to recruit at a high level, but he's also letting everyone know that the whole myth of not being able to recruit to Lubbock is done.
The Red Raiders welcomed 29 players to its roster, which included 27 high school prospects along with two transfers making it official. Texas Tech also made a point to focus West of the I-35 corridor with seven recruits from West Texas including two from Lubbock, one from Abernathy, and one from Post.
Texas Tech has never recruited at an elite level consistently, at least not in the internet recruiting service era. That 2011 class and this 2023 class are the only two to be ranked in the top 25.
"This is one of the highest-ranked classes we've had at Texas Tech," Head coach Joey McGuire told Texastech.com. "This program will be built with guys up front, and we really met a lot of the needs on our roster like on the offensive and defensive lines today. We also wanted to bring in speed, and we did so with what I consider the fastest class in the country. It's legit speed and really good football players at that speed. As we develop them, they'll play even faster with what they can do. We're excited to get this class on campus."
Texas Tech also didn't neglect any side of the ball with 11 in the class on offense and 14 on defense with a couple of players showing up with versatility.
To reiterate, this is the highest-ranked Texas Tech class signed since 2011, and it's not particularly close. There were 12 players signed today that had a 4-star ranking in one of the four popular recruiting sites 247, Rivals, on3 and ESPN. Of those 12, four of the players were consensus 4-star players. That's more than the previous five classes, combined.
You could argue, in these 27 high school players signed today, there's more talent than in the last five classes combined. When Joey McGuire arrived last year he took the class from 70th ranked nationally to 40th. From 40th last year, he's at 25th in 2023.
The sky is the limit for recruiting under Joey McGuire, and, by the way, they are definitely recruiting to Lubbock now.
The Texas Tech Red Raiders have an insane battle against the Oklahoma Sooners
Texas Tech got behind 24-6 before storming back and making it a contest.
22 Top Moments from the Texas Tech Gigapixel Photo
I spent way too much time on this gigapixel photo and enjoyed every minute of it.
Texas Tech vs UT (September 24th, 2022)
Pictures from the Texas Tech-Texas football game at Jones AT&T Stadium in Lubbock, Texas.