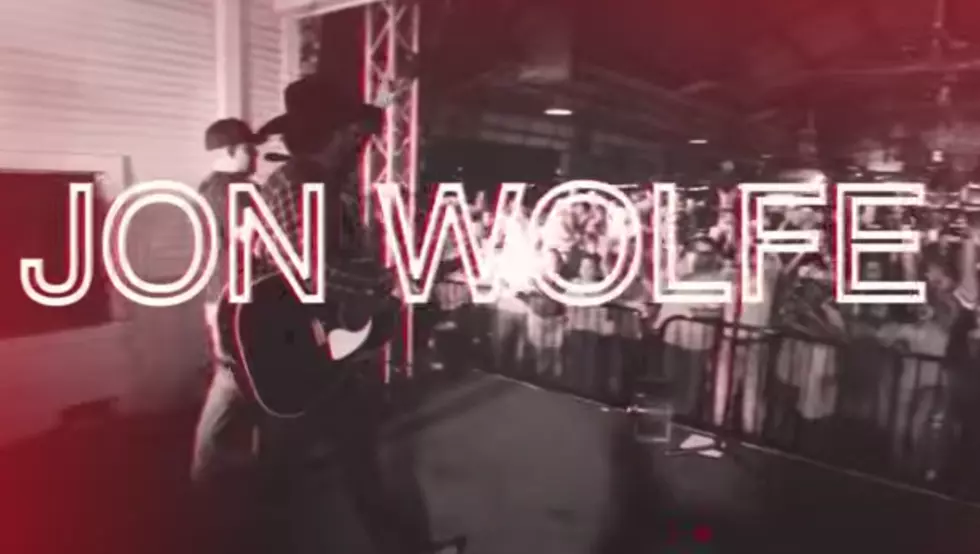 Jon Wolfe To Perform Free Lubbock Concert on Septmeber 24th
YouTube
Calling all Jon Wolfe and country music fans, it is going to be a big day Saturday, Sep. 24th in the morning. Not only is he coming to perform for us live but it is free.
It is all going down before the game to get everyone hyped and ready for the Texas Tech vs. UT football game. It is happening for Raider Alley all located at a great spot, the Historic Engineering Key of Texas Tech. You can easily walk there or take the Citibus to the satellite parking which drops you off right there.
If you have never been to Raider Alley you need to go. Everyone is invited and it is free. You can see by the video below how hyped up and fun it will get. Not into beginning stuck in big crowds? Tech has thought of it all.
You can even get a tailgate express VIP to tailgate there, save your spot and have the best place to view the concert. You can find out more about that or get your spot here.
Red Raider Alley opens up at 10:30 a.m. on Saturday, September 24th, and the concert begins at 12:30 p.m. to kick off the big football game against Texas Tech Vs. Texas in Lubbock. This is free to all fans.
The football game will kick off at 2:30 p.m. down the street at the Jones At&T stadium. Come loud and proud everyone this will be the last conference game for Tech vs. UT in Lubbock. Tickets are still on sale and can be bought here. If you can't go to the game you can watch it on ESPN or ABC.
Ranking the 10 Best Texas Tech Quarterbacks Since 2000
Fair Warning: This list includes personal bias. Deal with it.
Texas Tech Will Go 5-7 if the FPI is Correct
The ESPN FPI, or the Football Power Index, is a mathematical formula like they have in any other league. It claims to, "measure a team's true strength on net points scale; expected point margin vs average opponent on a neutral field." according to ESPN. The projected results are based on 20,000 simulations of the rest of the season using the FPI as a model. The preseason projections are incomplete because a large piece of the puzzle is results that have already happened, impacting the remaining schedule. So, based on half the puzzle, Texas Tech is projected to get wins in five of their games. These projections change daily once the season starts, but it's good to get a baseline on what is analytically expected of you heading into the season.