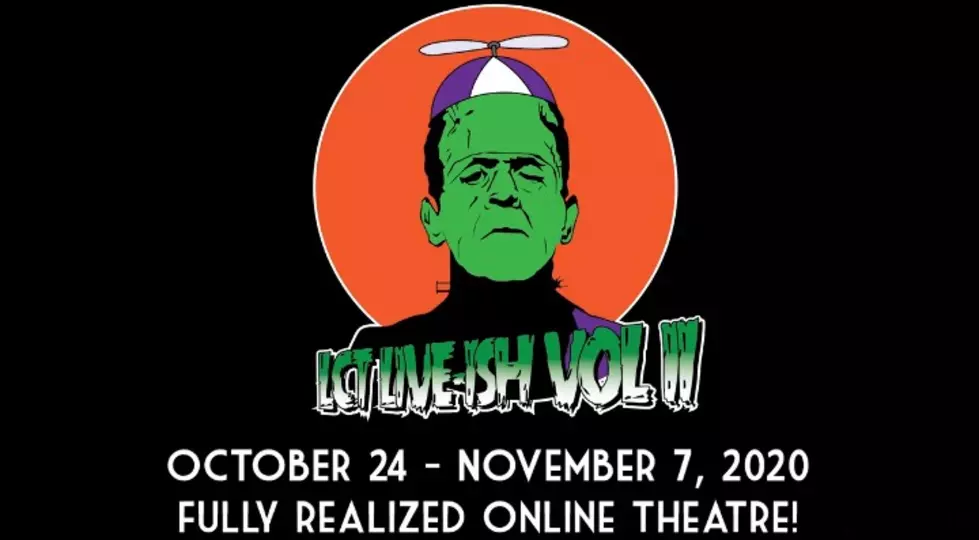 Lubbock Community Theater's Live-ish 2 Has Comedy, Dance, Music & Spooky Special Guest
Lubbock Community Theater
Enter your number to get our free mobile app
Lubbock Community Theater has done an amazing job of realizing all the joy and artistry of local theater, online. The first Live-ish had performances from local Lubbock theater talents and was produced with the professionalism and creativity these folks are known for. It's a whole new sphere for local theater, and LCT came out of the gates doing it exactly right.
Now, there's the second chapter of Live-ish coming soon. Tickets can be purchased anytime before the event, and you can watch it when you please. The show will feature the talents of over 40 local actors, writers and performers:
LCT Live....ISH Volume 2 "Halloween Edition" is filled with laughs, thrills, and spooky chills. Join us for an evening of short sketch comedy, parody songs, and your favorite performers.
With 40 folks involved, there's a good chance you know one of them. Actually, I know you know one of them. Because I have spooky psychic powers. Or, I'm in it and you know me:
See? It says CHILLS right there. Those awesome pumpkins in the background were carved by my buddy, Topher, btw.
A huge thanks to my friends at Market Street for their continued support of Lubbock Community Theater. 
Renee Raven's 12 Choicest Albums