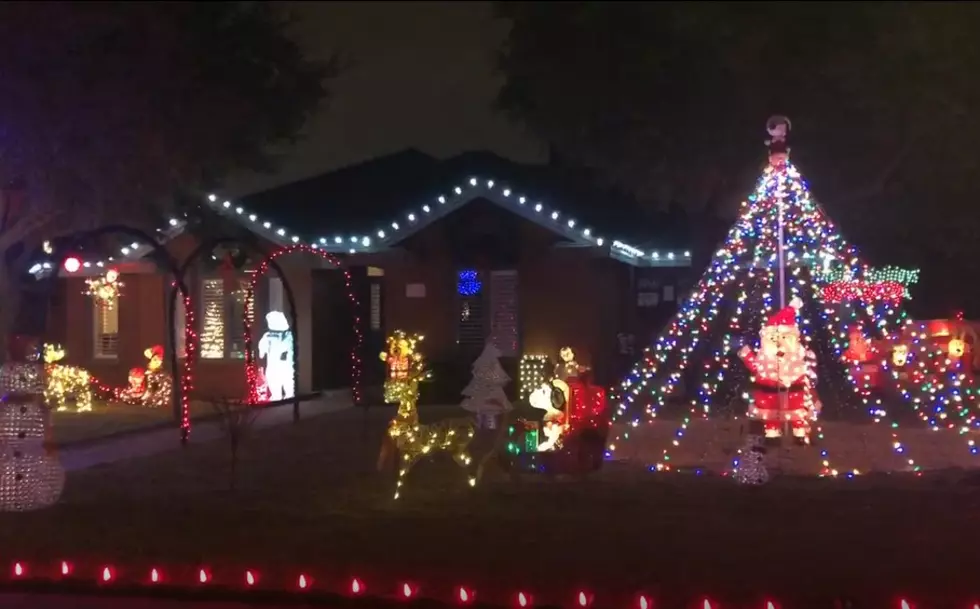 Light Up Lubbock: See Some Gorgeous Pictures of Lubbock's Holiday Displays
Chris Evans
Enter your number to get our free mobile app
There are very few traditions that weren't somehow marred by the COVID-19 pandemic. For Thanksgiving, my in-laws dropped food off on my porch because I was sick. While incredibly kind and extremely tasty, I still teared up remembering the year before when we were all together eating pie in pajamas.
One thing COVID-19 can't touch is the things we can see and enjoy outdoors from the safety of a socially-distanced walk around the block or from the rolled-down window of our cars. I was ready for the unveiling of neighborhood holiday lights, and Lubbock did not disappoint.
This station, along with our lovely sponsors, did decide to bump up the incentive for holiday lights by offering one winner a 55-inch 4K TV worth approximately $500. But there were so many wonderful entries that we wanted you to witness the nostalgia, the awe, and the gentle glow of these seasonal twinkling beauties.
Thank you to everyone who put out those teeny beacons of hope this year. Like every bulb that contributes to a beautiful display, your lights have added up to a beautiful city.
Enter your number to get our free mobile app
Light Up Lubbock Holiday Displays (2020)