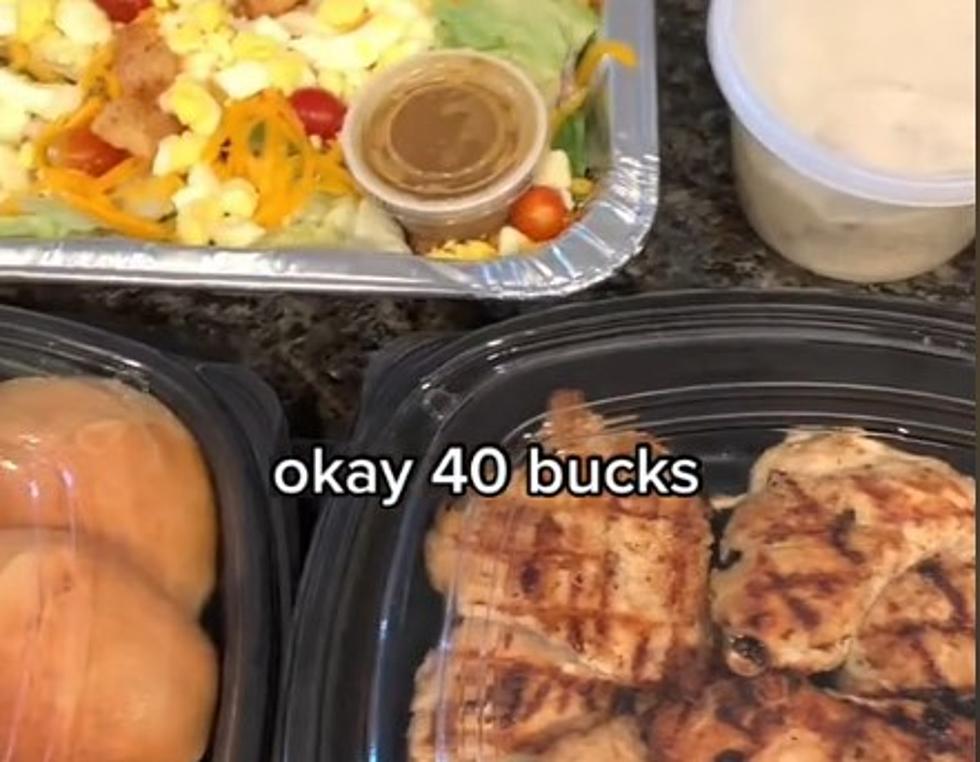 Listen Up! Here's How To Meal Prep With Texas Roadhouse
TikTok @foundurmatcha
Do you like to meal prep ahead of time for your week? It's a pretty popular way of doing things, especially if you have specific caloric goals to stay within. It also helps you save time during the week and keeps you from spending extra money on impulse fast food when you don't feel like cooking.
Some meal preppers have started buying family-size meal deals at various restaurants and using them to prep out their entire week, instead of taking the time to cook for themselves, BUT, is that actually cheaper?
One TikToker claims that meal prepping with a family-size meal from Texas Roadhouse is the way to go.
Check out how she does it below:
She said that she spent $40 for all of that food at Texas Roadhouse, which is $50 less than she would have spent at Chipotle, one of the most popular restaurants used for meal prepping. Pretty interesting.
So, what do you think? Are you considering using Texas Roadhouse for your next meal prep session? It looks like it could save you cash and time. I'm not going to lie though...I think it would be pretty hard not to eat every single roll in that box, immediately. Haha. Those things smack!
Do you have a favorite restaurant to order from when you do your weekly meal prepping? I'd love to hear your tips. You can email me at Chrissy.Covington@townsquaremedia.com for a chance to be featured in a future article.
Keep scrolling for more useful content below...
5 Items You Can Buy With One Hour of Minimum Wage In Texas
Here are some examples of what an hour of your time working at minimum wage in Texas is actually worth. It's pretty bleak.
Forget Pumpkin Spice: Here's The Fall Foods & Drinks Texans Really Crave
I don't mean to yuck anyone's yum, but here in Texas, there are dozens of foods and drinks that we crave more than Pumpkin Spice. Here's a look at the coziest, loveliest and most Texan fall treats to indulge in as the weather finally cools.
Another Really Interesting Texas Airbnb: The East Side Beehive
This is a really
cool rental
to consider for your next trip to Austin.