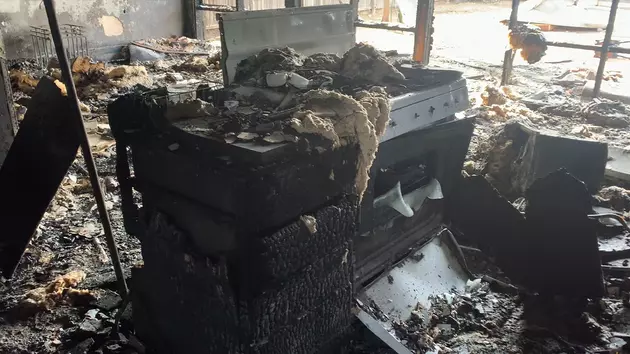 Lubbock Man Passes Away Trying To Save Dog From Burning House
Image provided by EverythingLubbock.com
The family of a Lubbock man who lost his life trying to save a dog from a house fire has set up a GoFundMe account to help with expenses.
KAMC News reports that at around 1:30 a.m. on Monday, October 18th, a house in the 2300 block of 47th Street caught fire. 3 people were inside the home and the time, and all of them were able to escape.
However, Lincoln Flores went back inside to go look for a dog. Flores was unable to escape the home after he went back inside.
Lubbock Fire Rescue said that when they arrived, the house was too involved to attempt a search and rescue. After the fire was put out, Flores' body was found right next to the dog's.
The other 2 residents suffered smoke inhalation and burns, and were taken by EMS to a local hospital.
Captain of LFR Phillip Grandon said the house didn't have a fire detector, and that if it did, it could've made a difference in getting everyone out sooner.
Betty Flores, Lincoln's brother, said that "there are many people that love there pets and would do anything to protect them and I'm sure many People would have done the same as my brother the Hero."
The GoFundMe page, which can be found here, is looking to raise $4,000.
Remembering the Lubbock Municipal Coliseum
Remnants of the 1970 Lubbock Tornado