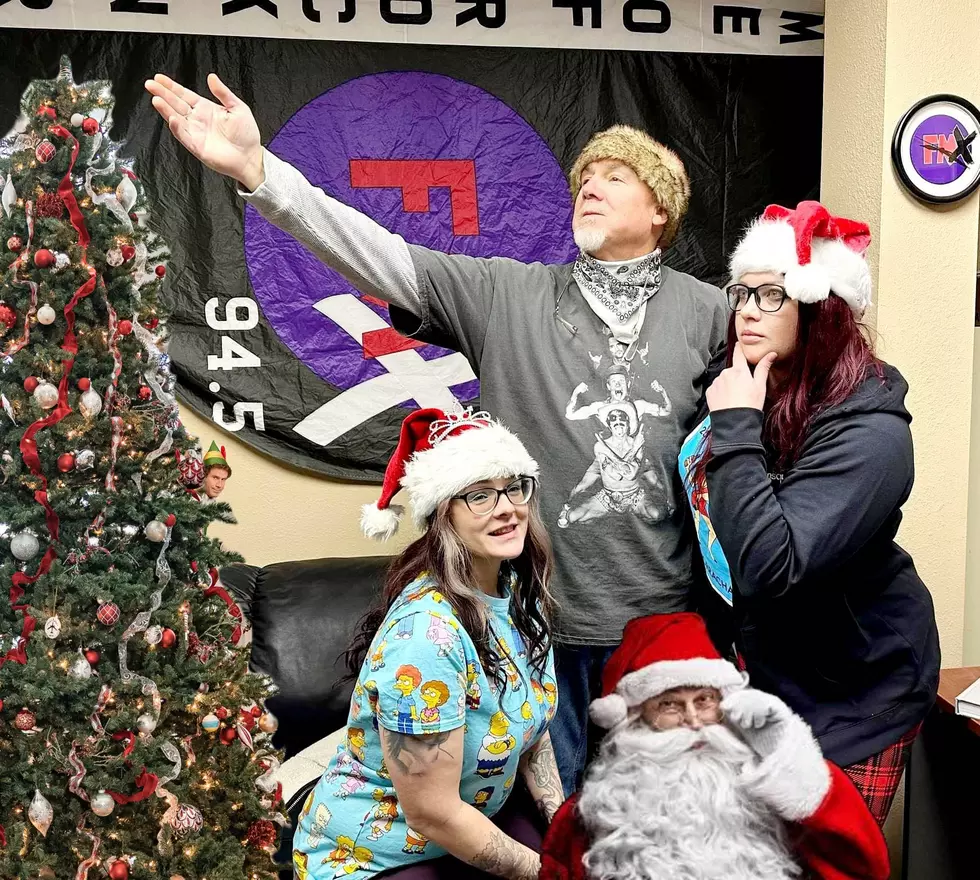 Merry Christmas And The Year In Review With FMX
E. Chaisson
It's tough to figure out where to start with this one.
I guess we should start with "Whew!"  I don't know why but I feel like we're still coming out of the long, dark tunnel that was the pandemic. Sure we technically broke out about a year ago, but then we used 2022 to catch up with a ton of shows, events, and get-togethers.
It's been a pretty dang good year for rock. We had new KoRn, Chili Peppers, Shinedown, and a taste of the new Metallica for starters. Motionless In White came in with their most successful release ever. Highly Suspect put out a killer release and we had new stuff from Slipknot and Ozzy. New bands like I Prevail and Bad Omens made some huge inroads as well.
As for shows, how about two FMX Birthday Bashes in one year? While we were still basking in the glow of the 40th in September of 21, we then cued up number 41 with KoRn/Evanescence and finally got 39 done with In This Moment/Nothing More (and that show was strong as hell).  We also had everything from I Prevail to Weird Al and so many more.
We also want to thank you for supporting our digital arm and reading our stories. We appreciate you dropping by and enjoying and sharing our posts. We appreciate your comments on Facebook, and The RockShow cannot thank those of you enough who participate in our "Smokin' Poll"s.
I think what I'm getting to with all of this is, man, we sure went through a heck of a lot together in 2022. We are so grateful to still be rockin' with you and we hope you'll keep crankin' it up in 2023.
Merry Christmas, and a Happy New Year from Chrissy, Wes, Renee, and that FMX Crew.
41st FMX Birthday Bash Pictures
40th FMX Birthday Bash