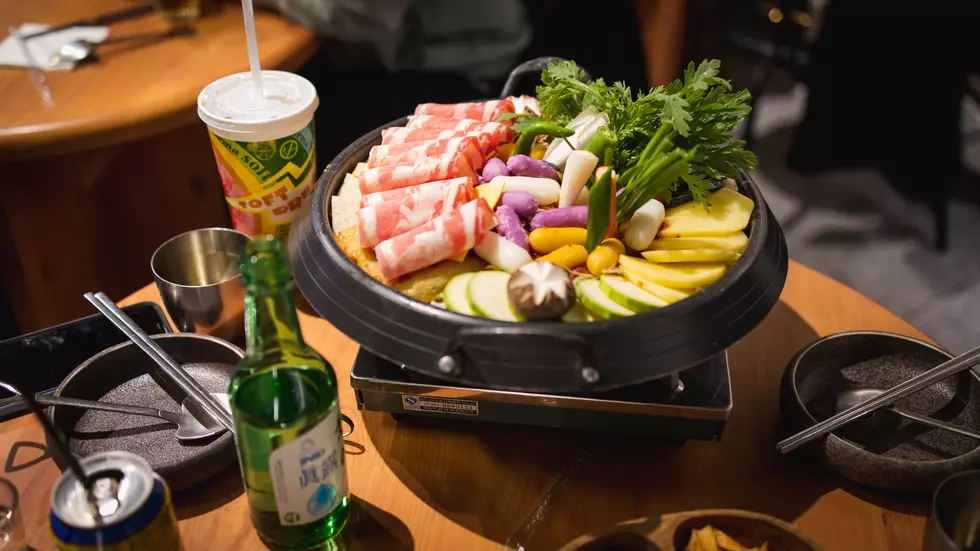 More Places In Lubbock Serve Hotpot Than You Might Think
Photo by Shengpengpeng Cai on Unsplash
If you aren't familiar with the term 'hotpot', it's a cooking method that originated in China, that allows restaurant guests to cook their own food, right at their table. There is basically a pot of soup stock that stays simmering in the center of the table, and various plates of meat and vegetables to choose from to cook for yourself. It's a fun way to spend the evening out with your family and friends enjoying food from a different culture.
So, where can you find hotpot in Lubbock?
I honestly thought that Yamagata Japanese Steak House was the only place to go for this kind of meal. They serve Shabu-shabu, which is the Japanese version of hotpot. But, after asking my friends, I learned that Yuyo Japanese Restaurant and Seoul Korean Cuisine also offer it. Good to know.
I still think we need more! It's just a different kind of dining experience, and we are definitely missing out. I'm constantly seeing videos on the internet of people all over the world gathering around a simmering pot in a restaurant and cooking their food exactly the way they like it.
I haven't been to Yamagata yet, but I think I will be making a trip there this weekend to check it out and to ask them why they think more places don't offer Shabu-shabu or hotpot. There has to be a good reason, and I can't be the only person in town that would like to see more of it.
Do you know of another place that serves hotpot or Shabu-shabu? Please, let me know by commenting below this article on our FMX Facebook page. I'm on a mission to try them all.
The Five Texas Towns That Rank As 'Most Miserable' Places to Live
Business Insider
did an analysis of the "Most Miserable" towns in American based off of census data. 5 of those 50 towns were here in Texas
Hey Nightshift! Here's 10 Lubbock Restaurants That Serve Booze In The Morning
8 Lubbock Restaurants With Delicious Chicken Strips