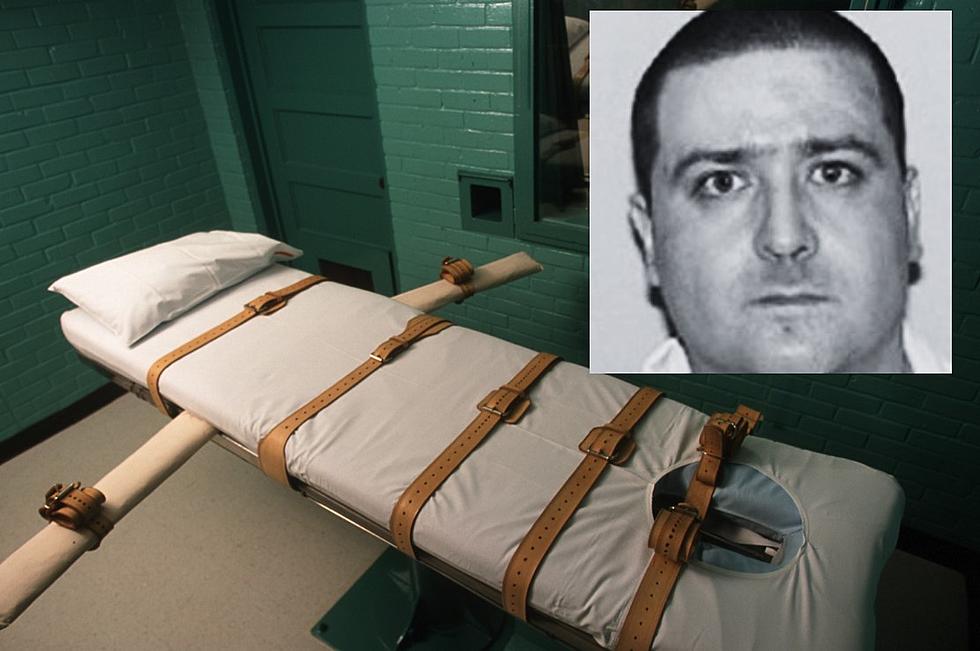 Next In Line To Die: Texas Man David Renteria Committed A Despicable Crime
TX Dept of Corrections/ Getty Images
When writing about true crime, a dispassionate viewpoint is best- you present the facts, and let the reader draw their conclusions about the perpetrator. However, I find it impossible to detach myself emotionally from the crime for which David Renteria was convicted. I am nauseated and tempted to scratch this article altogether.
However, I committed myself to covering the stories of every Texas inmate who is scheduled to be executed. Some will have found themselves on death row for particularly despicable crimes.
On November 18th, 2001, David Renteria kidnapped five-year-old Alexandra Flores from an El Paso Walmart. The rest is particularly awful.
The next day, her nude, partially burned body with a partially burned plastic bag over her head was discovered in an alley sixteen miles from the Wal-Mart.
Alexandra's cause of death was manual strangulation, and she had received blows to her head. Her body had been burned after death. The medical examiner did not find evidence she had been sexually assaulted, but with Renteria's previous convictions, it would be a safe bet to assume she had been touched.
In 1994, Renteria pled guilty to indecency with a child, although the details as testified by the victim seem more akin to an attempted rape. She was seven when it happened. He received deferred adjudication for this crime. He also had three DWIs in 1995, 1997 and 2000. He violated his parole many times and only attended his required sex offender counseling sporadically.
In Texas, a person can be charged with capital murder if they kill a person under the age of 15. Another consideration is the reasonable assumption that the offender will continue to be a danger to others. Since Alexandra was only five when she died, and Renteria had priors, he faced the death penalty if convicted of her murder.
Renteria was convicted on ample evidence- video surveillance, blood DNA, and a palm print from the bag placed over Alexandra's head. Renteria maintains his innocence- claiming that he was coerced by a gang to abduct the child and dump her body after they had murdered her; however, "none of the evidence admitted at trial—including the Walmart surveillance videos—supported Renteria's claim that others were involved in kidnapping and murdering Flores"
Unless Renteria is granted a stay or execution or clemency, he will be executed on November 16th, 2023. His potential execution follows the recent execution of Brent Brewer (11/10/2023) and Jedidiah Murphy (10/10/2023). William Speer was also scheduled to be executed but was granted a stay. I feel that outcome is far less likely for Renteria.
LOOK: The Biggest Drug Busts of the Texas Panhandle in 2023.....So Far
Amarillo can be a rowdy place with some lawless characters. Here's some of the biggest drug busts made in the Texas Panhandle for 2023.....so far.
Let's just say that these folks are in t-r-o-u-b-l-e.
Note from editor: An indictment is not a conviction. All individuals shown below who have not appeared in court for a judgement are to be presumed innocent until proven guilty.
Gallery Credit: Sarah Clark/TSM
Loved & Hated: The Most Famous & Infamous People Killed In Texas
Gallery Credit: Renee Raven
Take A Tour: Adorable Texas Home Is Actually Site Of Infamous Slaying
This is the former home of the "Blue Eyed Butcher". The details of this case would rock Houston- and appear in several television shows and even a movie.
Gallery Credit: Renee Raven