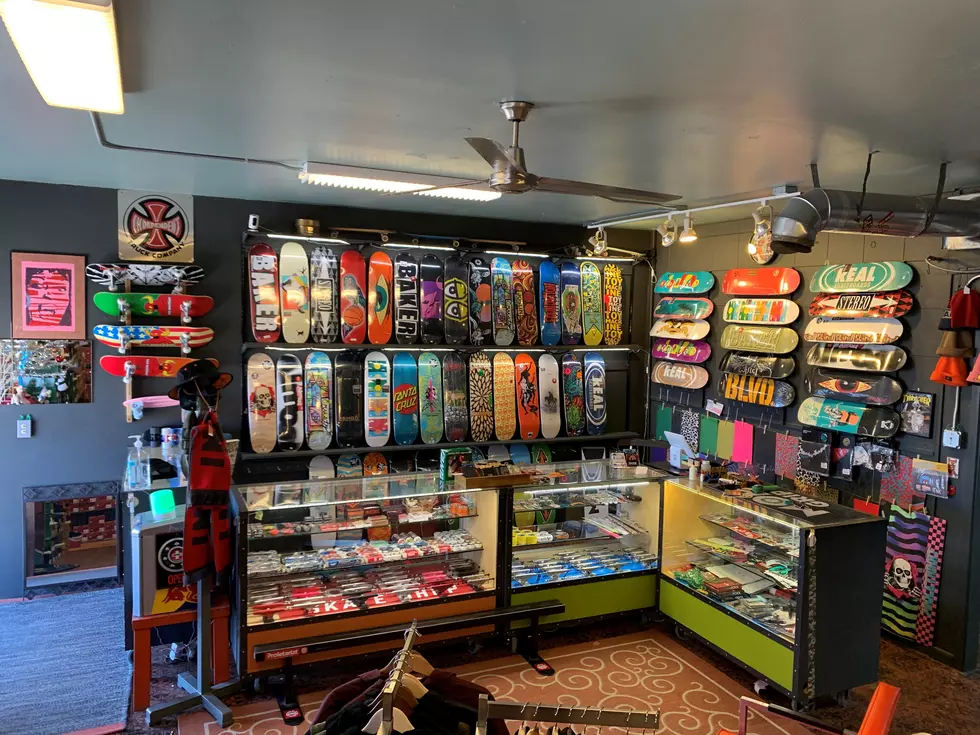 Proletariat Skate Shop Totally Makes Lubbock Cooler
Proletariat Skate Shop
Skater owned and operated, Proletariat Skate Shop, is one of the coolest spots in town and there has never been a better time than this pandemic to pick up a board and start the revolution.
This hidden gem in Lubbock has a massive selection of skate gear and apparel, so even if you are just a poser like me that doesn't actually skate, you can still grab some rad shirts, stickers, hats, and other cool odds and ends. I always wished I could skate. I tried a little, but I was more interested in swooning over the guys at the skate park.
Owner, Mitch Tibbit told FMX that their main focus is to be able to provide Lubbock with the best selection of skateboarding gear. Tibbit knows there are many places you can purchase your next skate deck or complete skateboard, but he hopes you will check out his local shop first.
"The shop serves in a lot of ways as the hub for different skaters in the community. Our level of investment is intimate and personal with everyone. I know our customers really well, and so many have stuck around throughout the years. The shop has brought so many people together."
If you are in the market for a skateboard, head over to Proletariat Skate Shop and visit Mitch today. He will hook you up with all the good stuff. They also sell gift cards if you need a last-minute stocking stuffer.