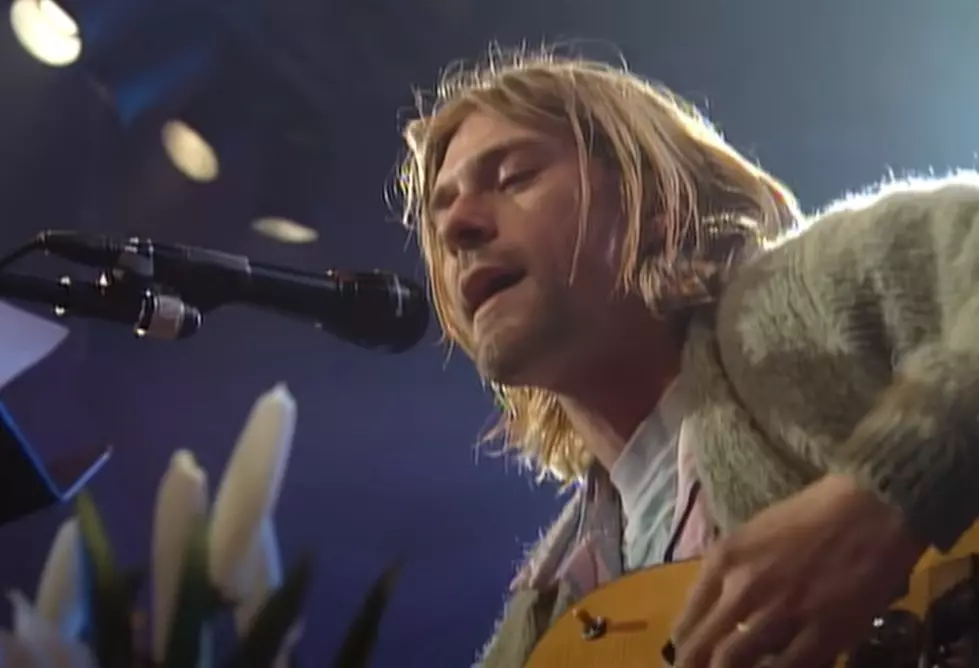 Rock's Most Beautiful Masquerade- the Best Rock Cover Songs
Nirvana on Youtube
For a cover song to be truly great, it must maintain a certain fidelity to the original, while pushing beyond its familiarity into something new, and something sublime.
Certainly, this list is subjective, but if I pride myself on one thing, it's my acumen for music. After what I hope is half-ish a lifetime of searching, these are the most beautiful rock cover songs of all time, in no particular order. However, you will see some back-and-forth, fantastic artists both covering and being covered by the greatest performers.
Ghost If You Have Ghosts, Acoustic, originally performed by Roky Erickson
Roky Erikson is perhaps the most unique performer to ever come out of Texas. He led a life of mental illness and involuntary confinement. Some people find his songs to be "crazy", I find them to be wildly unique, or in the case of If You Have Ghosts, absolutely illuminating. In this brilliant and emotional acoustic version, Ghost layers the golden, sweet pipes of Papa Emeritus over simple, yet nuanced guitar. If it doesn't make your eyes wet, perhaps nothing will.
Jenny Lewis and the Watson Twins Handle With Care, originally performed by The Travelling Wilburys
The Traveling Wilburys was one of rock's first "supergroups" with megastar rockers Tom Petty, Bob Dylan, George Harrison, Roy Orbison, and Jeff Lynne. Handle With Care was a smash hit about the trappings of fame. Jenny Lewis honors the original sentiment of the song while bringing it more down-to-earth with her gorgeous, haunting voice.
Morrisey Redondo Beach, originally performed by Patti Smith
Patti Smith is one of the first truly iconoclast female rockers, unwilling to conform to any generic ideal of the feminine in rock. She is a huge hero of mine and her song Redondo Beach is a haunting song about suicide. Morrisey adds his dripping earnestly and incredible range to a sad song backed with an ironically happy riff. It doesn't hurt anything that this song is performed live, leaving the listener in awe of Moz's signature refined voice.
Nick Cave Cosmic Dancer, originally performed by T Rex
While still devastatingly young and fresh, Nick Cave released an entire album of covers from much older, more grizzled artists from Johnny Cash to Muddy Waters called Kicking Against The Pricks. This cover, however, was released in 2020. Here we have Nick, aged like a fine wine, giving new wings to this orchestrated version of T Rex's Cosmic Dancer. This song aches for the beauty of loss and release. It makes me cry delicious tears every time I hear it. Play it at my funeral, please.
Johnny Cash Mercy Seat, originally performed by Nick Cave
Johnny Cash put a gorgeous, haunting coda on his musical career near the last stages of his life in his American series of records. He covered so many unlikely songs, like Sound Garden's Rusty Cage. His interpretations of Hurt and I See A Darkness are tear-jerkers every time. But nothing gives me the same icy, reverent chills as his cover of Nick Cave's Mercy Seat, a song about the execution of a man on the electric chair.
Marilyn Manson Down in the Park, originally performed by Gary Numan
When I first got my little 13-year-old mitts on Marilyn Manson's Lunchbox my relationship with music changed forever. No longer was music something filtered through my parents unto me; music could be dangerous, illicit, raw, exciting fun. For the first time, music felt naughty, and that felt electric. It would be many years before I even knew that the deliciously gritty Down In the Park was a cover of Gary Neman's original off of the incredibly influential and important Tubeway Army's Are 'Friends' Electric. Now I am an even bigger fan of Gary than Manson, but I owe Manson a huge chunk of my very identity.  
David Bowie Wild Is The Wild, originally performed by Nina Simone
David Bowie's tribute to the incredible Nina Simone is so sharply beautiful and perfectly constructed that it literally takes my breath away. I cannot think of another song that so gorgeously displays Bowie's vocal range, while also offering up other vocal delights, like my personal favorite in any song- whispers.
Nirvana The Man Who Sold The World, originally performed by David Bowie
Nirvana's MTV Unplugged is the best live, acoustic album of all time and I'll gladly die a thousand deaths on that hill. Blessedly, you can now watch all the songs unedited on Nirvana's Youtube album, revealing the banter between Kurt and the rest of the band. Poor Kurt, obviously uncomfortable and grinding his jaw, still delivers the voice of a dirty angel. He says he's going to mess up the song before he starts it, which he absolutely does not.
INXS The Loved One, originally performed by The Loved Ones
Perhaps the biggest band to ever come out of Australia is INXS, who produced hit after slick, sexy hit in their prime. INXS rarely performed covers but did an amazing rendition of fellow Australian's The Loved Ones', um, The Loved One. Eponymous songs are weird unless you're Bad Company or Motorhead. This cover brings INXS signature swagger with Michael's heart-melting vocals. I can't believe this track wasn't in every late 80s/ early 90s movie ever.
Jeff Buckley Hallelujah, originally performed by Leonard Cohen
Covering any Leonard Cohen song is big shoes to fill, but attempting Hallelujah requires a musical Samson to pull off. Jeff Buckley, during his all too short life, didn't play so much as sculpted his version of Hallelujah out of the warm tone of his guitar. His sweet, wide-eyed vocals take an already sacred song and infuse it with the devotion of the newly initiated. It's earnest and gorgeous and more than anything, exquisite.
Rufus Wainwright Across The Universe, originally performed by the Beatles
Most people are familiar with Rufus Wainwright through his cover of (did you guess it?) Hallelujah for the Shrek soundtrack. Don't you dare knock that soundtrack, it's pretty great actually. And while I prefer the Jeff Beck version, I quite sacrilegiously prefer Rufus's version of Across the Universe to even the original Beatles version. This version is stripped down with the acoustic guitar and lightly orchestrated through the chorus until it moves into its second movement that is beautifully layered with backing vocals. Everything about it is pretty. And even rock is allowed to be pretty sometimes.
8 of Lubbock's Most Beautiful Alternative Models