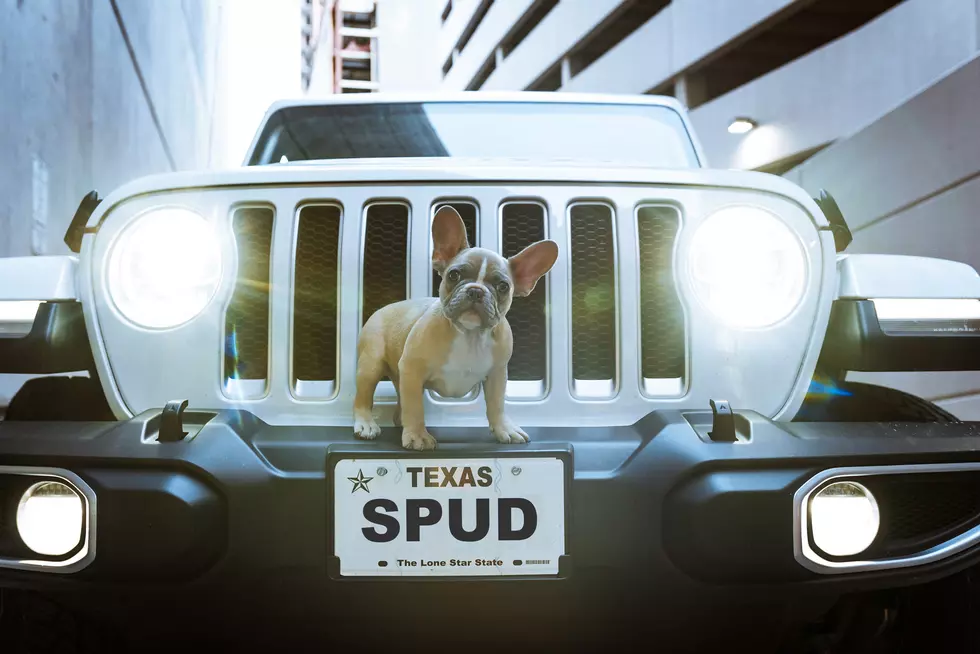 Rude & Lewd: Rejected Texas License Plates You Won't See In 2023
Photo by Karsten Winegeart on Unsplash
Personalized license plates can be a great way to further customize your ride, especially if you have a vehicle you're particularly proud of, or if you just have a really fun idea for a plate. My favorite bartender has "I ♡ SLAYR", for instance. And who doesn't heart Slayer? Well, I guess people who don't like thrash metal might not.
Certainly, if you want a Texas plate, you should let your creativity, passions, and personality come through. However, there are limits on what you can or cannot have on your Texas plate- even beyond the seven-character confines of the plate size itself.
According to the Texas DMV, your personalized plates may get rejected for being either obscene, indecent, or misleading. There are actually a bunch of subsections to that rule too, but here are the highlights in a nutshell: no drugs or other illegal references, nothing sexist or racist, and no military/ public service references.
It also specifically says you cannot have the number 69, so sorry to dash your hopes if you had your heart set on that.
Here are some of the drug/ illegal activity plates that were rejected in 2022, according to FOX News:
SCAM, KONVICT, STONED1,STONERR, COKANE, TOOTED, FELLON, SMKE*EM
Not sure why anyone would want to let a cop know they were "tooted" while driving anyway. Seems unwise.
Here are some rejected plates that were just obscene or rude (although quite vaguely in some cases):
COOLAF, BADAZZ,  ASHOOOL, KSSTHIS, NO EFFS, N4KD, NF*GVN, GOT BUNS
And my personal favorite: F@RT
Interestingly, there were some political plates that were rejected. I believe they may fall under "illegal" (JAN 6TH was an insurrection, after all) or "obscene" (the F) but I believe the partisan nature of these plates didn't help them get past whoever allows or disallows them, as evidenced by 4MAGA which is neither illegal nor obscene:
JAN-6TH, F BDN, 4MAGA
I feel bad if that person just wanted JAN 6TH because it's their birthday or something.
There are also some that I can't speculate as to why exactly they were rejected, which again proves that it's ultimately up to the discretion of the DMV. SADGRL, I hope the rejection of your plate didn't make anything more depressing for you.
30+ Photos of a Luxe Waterfront Texas Palace
This Texas Walmart Has The Largest Dallas Cowboys Section!
The Wealthiest People In Texas (2022)
These Are The Wealthiest People In Texas in 2022 according to Forbes.