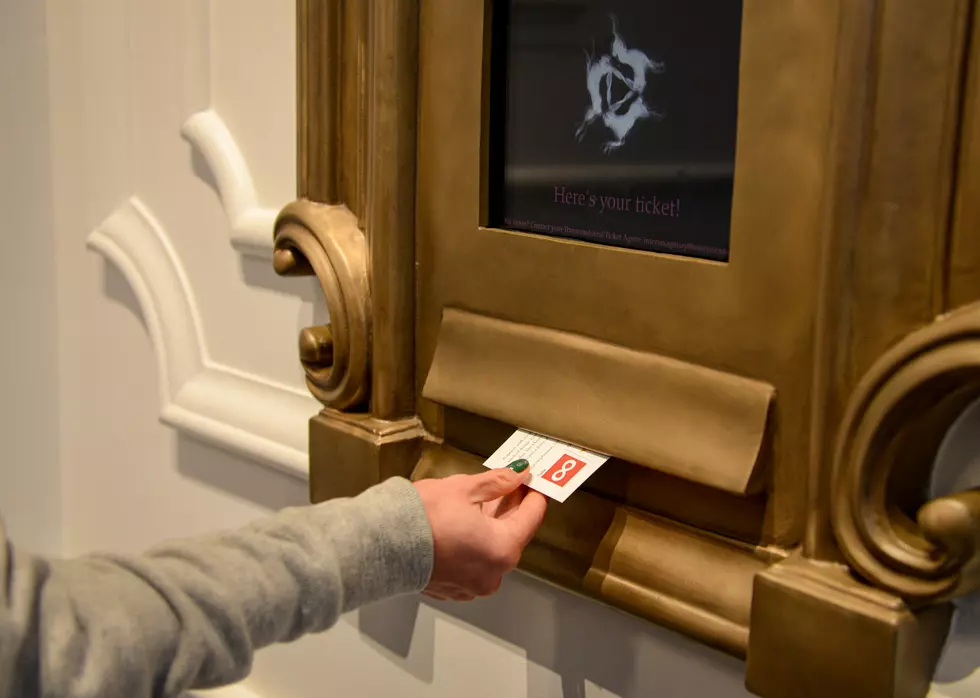 Texas Airport Has 'Imaginary' Gate With Magical Destinations
austintexas.gov
If you could go anywhere, and I do mean anywhere, where would you go? Hogwarts? Sim City? Lilliput? What if you didn't choose the destination, but it chose you? Would you take the ride? However, there is one caveat: you will have a layover in Austin, Texas.
Austin-Bergstrom International Airport has an "imaginary" gate between gate 12 and gate 14. It invites travelers to imagine new destinations by asking them a series of abstract and esoteric questions. Participants then receive a printed boarding ticket to the imaginary destination that suits them best.
Gate ∞ has signage, but here's some POV directions if you're a visual learner:
Interimaginary Departures is designed for surrealism. A rather pleasant announcer informs travelers that flights to Atlantis are permanently canceled, along with other updates about other locations. It has ornate carpet, plush ottomans and a glowing door. Perhaps most surreal is that one of the walls intersects existing airport furniture at a seven degree angle.
Interimaginary Departures is an interactive public art display created by Janet Zweig, who has done several other public and interactive artworks. I'm particularly fond of Lipstick Enigma, which spells out random advertising-based phrases in tubes of red lipstick.
I don't believe art like this requires a "why," but if you want one, this is from austintexas.gov:
The AUS Chief Executive Officer, Jacqueline Yaft, said that she sees the piece as something to also improve the passenger experience.

"Travel can oftentimes be a stressful experience and art installations like this can play a huge part in helping travelers relax while on their journey," she said. "As air service continues to expand here in Austin, this work shows that if you can imagine it, AUS can help get you there."
That explanation is entirely too bland and practical for me. I'd explain why, but I have to catch my flight to Beyond the Looking Glass.
San Antonio House for Sale Has Majestic Caverns
A large and lovely San Antonio home for sale has an unusual amenity- natural, assessable, and majestic caverns on the property
7 Poisonous Plants in Texas That Could Kill You
The Gas Station From 'The Texas Chainsaw Massacre' Is Now a Killer BBQ Joint
A gas station featured in the 1974 horror classic The Texas Chainsaw Massacre has found new life as a BBQ spot/horror merch store. The Gas Station, located at 1073 TX-304 in Bastrop, Texas, is a must-visit spot for horror movie aficionados.