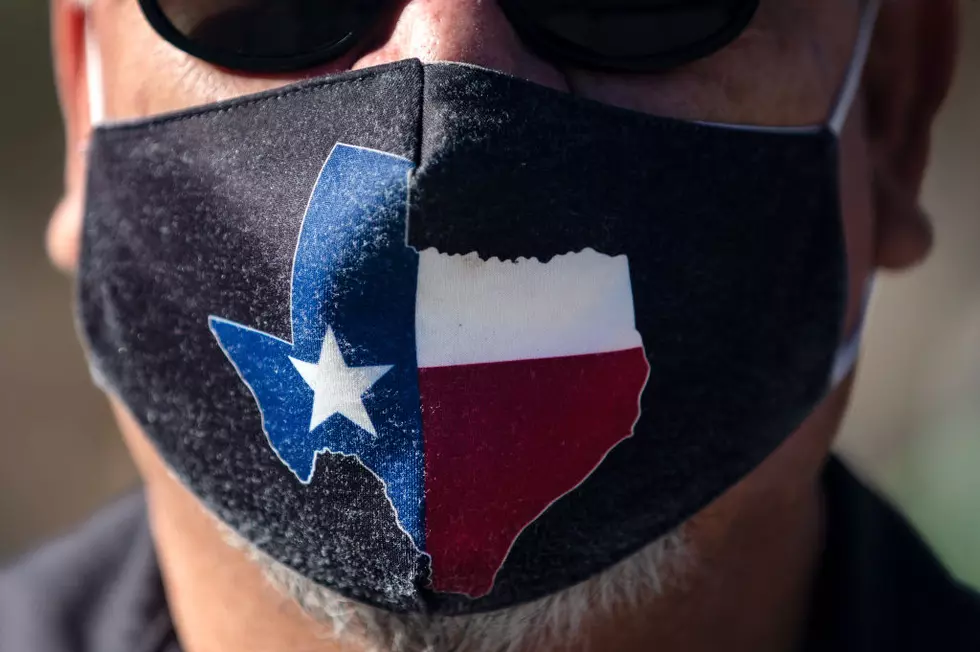 Texas Outlawed Mask Mandates; Kids Will Get All the Cooties
Getty Images
Masks suck. I'm so glad to be over the itchy, sweaty, boogery feel of them on my face. As a fully vaccinated person who already had COVID-19, I feel pretty safe without one.  My entire family has been vaccinated for quite some time now, so when faced with news of the particularly contagious delta variant, I have the privilege of simply shrugging my shoulders.
From NBC News:
A nationwide increase in Covid-19 cases and hospitalizations fueled by the highly contagious delta variant, which now accounts for the vast majority of infections, worries many about the most vulnerable as restrictions are being lifted.

Among them, parents of young children who aren't yet eligible for the coronavirus vaccines wonder what the delta variant means for their families.
I don't envy folks who have small children at this time. Between homeschooling and the worries of sending them back, it must be a stressful and frustrating time, a time that should be spent just enjoying your babies while they are young.
Texas outlawed mask mandates in government buildings, which includes schools. Schools also can't require proof of COVID-19 vaccination, so parents and teachers just have to deal with the possibility of the disease spreading around like every other disease amongst children -- because they're all fantastic at washing hands, keeping their hands to themselves, not sharing drinks, etc. (Sarcasm intended.)
My heart goes out to the parents of immuno-compromised children who will likely have to continue homeschooling their children for the foreseeable future. COVID-19, even though it seems to be mild for most children, can be deadly for others, and all children can certainly spread the virus to other family members that are vulnerable.
I highly suggest that if you're able to get vaccinated, you do so. I ask you as someone who spent three days unable to breathe properly, shaking constantly and worried that maybe I would be one of those younger people who would die. I ask you as someone who knew five people who died of COVID-19. Some of them were old folks, but some of them were not. I'm sure none of them enjoyed dying that way.
Invariably, COVID-19 will spread throughout schools, probably with more velocity than any other institution. It's something we're being forced to just accept. I'm not saying I have a good solution to this problem, just again, I highly, highly encourage you to get a vaccine if you can. I don't want you to die.
10 Cheapest Texas Getaways
June 18 was National Wanna Get Away Day, and it got us to thinking of where Texans can get away from it all this summer and have a great time without breaking the bank.
Here's Some Of The Exotic Animals You Can Own In Texas
Shockingly, Texans can legally own these exotic animals--provided you've filled out the massive amounts of paperwork required.