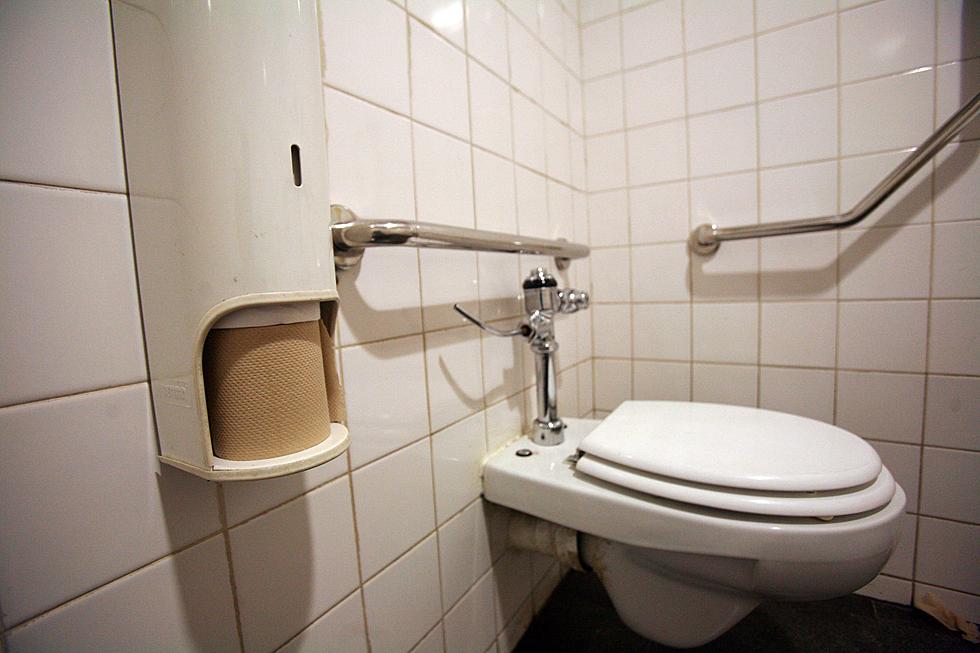 That Stinks: Texas Has Pretty Terrible Public Restrooms According To Survey
Getty Images
Taking a road trip across Texas is not for the weak of heart- or bladder.
With long stretches of next-to-nothing, sometimes you really have to use whatever bathroom is available next, and a bad bathroom really stinks. Like, literally. It's almost part of your "hero's journey" to survive some of these small-town atrocities.
Of course, if you can find a Bucc-ee's, they are famous for their luxuriously clean commodes. Sadly, not every town in Texas is lucky enough to have one.
The worst bathroom I can remember was the size of a hallway coat closet and smelled like a goat's murder. Even worse, I didn't have to pee, I had to puke and I would have been better off doing that in a bush or even a dumpster really. Sorry for the overshare.
Anyway, according to this nifty interactive map, Texas ranked pretty low in pretty potties

Created by Lavatory-Lab • Viewlarger version
The survey asked 3000 people to rank public restrooms. I'm not sure if that's exactly scientific, or what, if any, criteria there were for what "worst" means. Although, honestly that seems self-explanatory.
The best way to avoid a bad bathroom is to plan on regular stops in places where you know the bathrooms will be okay. I have also found that a McDonalds/ Subway/ Dairy Queen, etc. will be cleaner than a random non-Bucc-ee's gas station but that doesn't always hold true.
 Happy road tripping, hope you don't have to "hold it" too long.
Would You Eat It It? Check Out The Craziest Foods at the 2022 State Fair of Texas
If it exists, someone at the State Fair of Texas will fry it. But there's more to Big Tex's menu than fried randomness. Check these out.
10 Myths About Texas That Even Some Natives Believe
Everything's bigger in Texas, including the tall tales! Our state can seem pretty strange to people from far away, or even our immediate neighbors. There are several myths about Texas that range from quirky to fun and just plain ignorant and insulting, and even some people born and raised her believe 'em. Here are a few we can dispel today.
LOOK: The Blue Bonnets Of Texas
Here are 10 things every Texan should know about the State Flower of Texas Bluebonnets