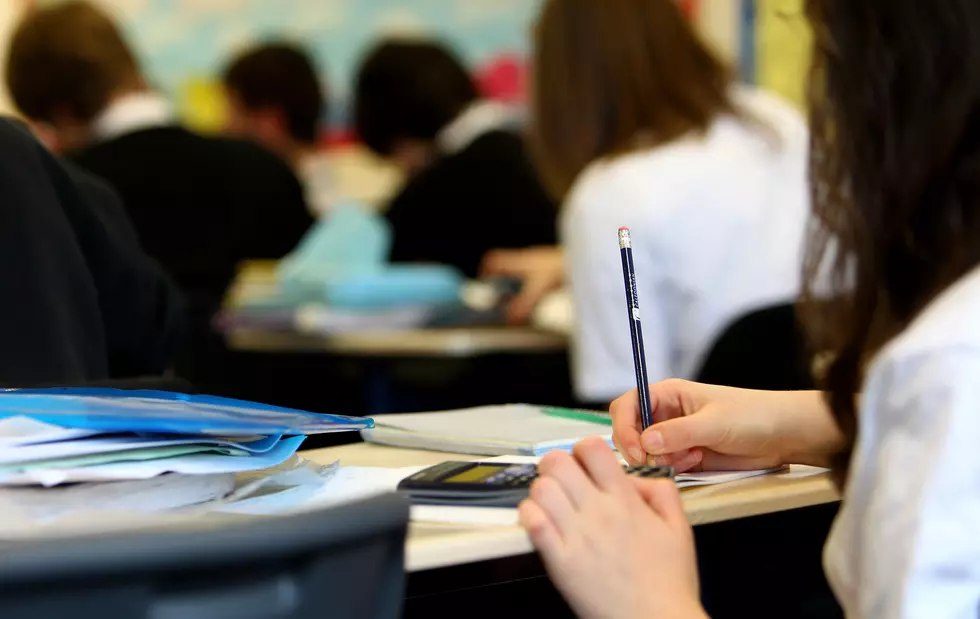 The Idea of Regular School Just May Be Insane
Jeff J Mitchell, Getty Images
Enter your number to get our free mobile app
I think there are many things we can do during this pandemic, but school seems like a very, very bad one.
Anybody who has been on this planet for any length of time knows that every year, about two to three weeks after the school year starts, everyone gets what we tend to call "the grunge." We all then hack for about a month with some developing serious respiratory problems, infections, and more.
So you're going to tell me that somehow we're going to keep kids safe from COVID-19 in school? That is NOT going to happen. Not now, not ever. They'll be passing this around like a basketball during recess.
Schools, like bars, are the perfect environment and breeding ground for germs. You have lots of close contact, low circulation of air, lots of common areas and touchpoints, and more.
We already have the science. We have already proven that school is a giant petri dish. Everyone reading this right now knows everything I've said here is 100 percent true. I don't care about the politics of it all one way or another; I care about those kids who get it bad and never get to go to school again. I care about teachers getting it. I care about it being taken home to family members.
There's no way to even open the schools up at 50 percent capacity for a safe learning experience. It's just not going to happen. It's okay, the kids will learn at a different speed online, and if for some reason it's not as enriching as an in-person experience, then so be it. Everyone will know that things had to be done differently during the beginning of the pandemic.
MORE: See absolutely chilling photos empty public worldwide