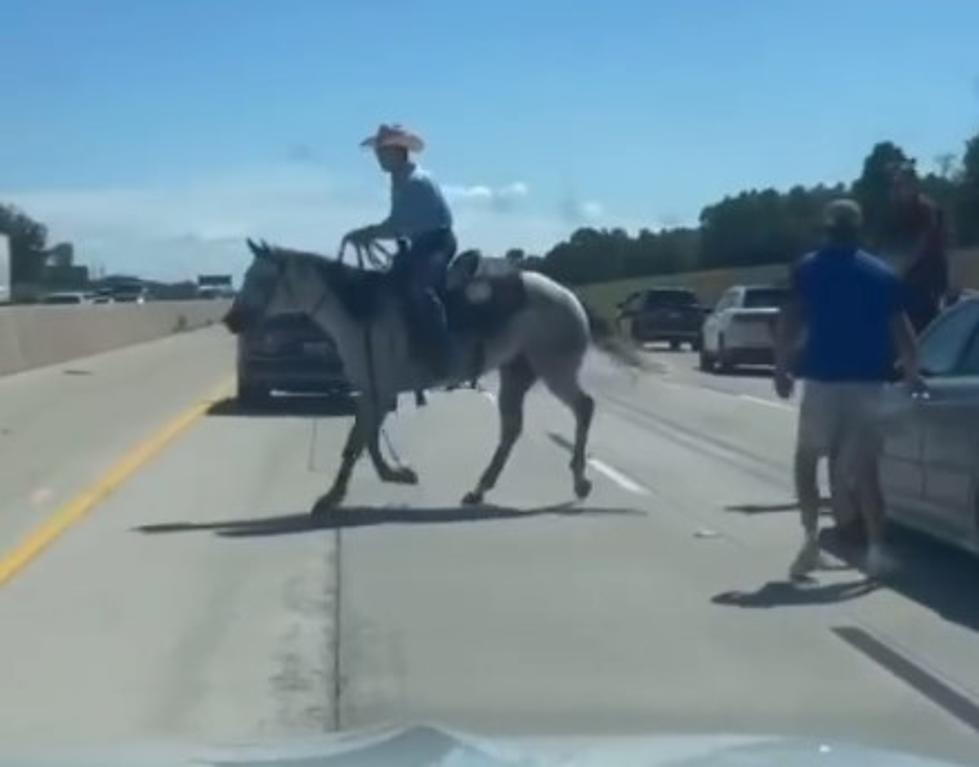 This Might Be The Most 'Texas' Video On The Internet Right Now
TikTok @emorals0606
A runaway calf was spotted on a highway in Dallas, Texas, scampering through the middle of traffic. A couple of good samaritans hopped out of their cars to wrestle the calf to the ground...and then...some super badass cowboys showed up to handle business.
A video of the rescue was shared to TikTok three days ago and has gone viral with nearly 900,000 likes, and over 8,000 comments. Check it out below, and then keep scrolling for some of the funniest comments left by viewers.
(Also...the audio on this video is absolutely hilarious, so make sure you have it turned up!)
Here are my favorite comments. Enjoy!
"I love this, the music, and he said there's cowboys fkn cowboys, look, look, look!"
"He was so excited to see the cowboys."
"Me from Texas: "I don't understand why people think we ride out horses to the grocery store and stuff." This video...."
"I think this might be the most Texa video I've ever seen."
"No don't hurt him! Also, can we stop at the next exit for Whataburger?"
"The music is hilarious and well-timed."
"That's just a Tuesday in Texas"
"As a Texan, I approve this message."
"Lol...The Cavalry shows up!"
Do you have a funny video you'd like to share with me? I'd love to feature it in an article, especially if it's from the Lone Star State! Feel free to email me at Chrissy.Covington@townsquaremedia.com.
Keep scrolling for more Texas fun below:
4 Luxurious Texas Airbnb Mansions To Rent With Your Pals
These are sick. Who wants to go?
Gallery Credit: Chrissy
Another Really Interesting Texas Airbnb: The East Side Beehive
This is a really
cool rental
to consider for your next trip to Austin.
Gallery Credit: Chrissy
These Grain Silo Airbnb Rentals in Lubbock Are Actually Pretty Rad
Who wants to spend a weekend in one?
Gallery Credit: Chrissy