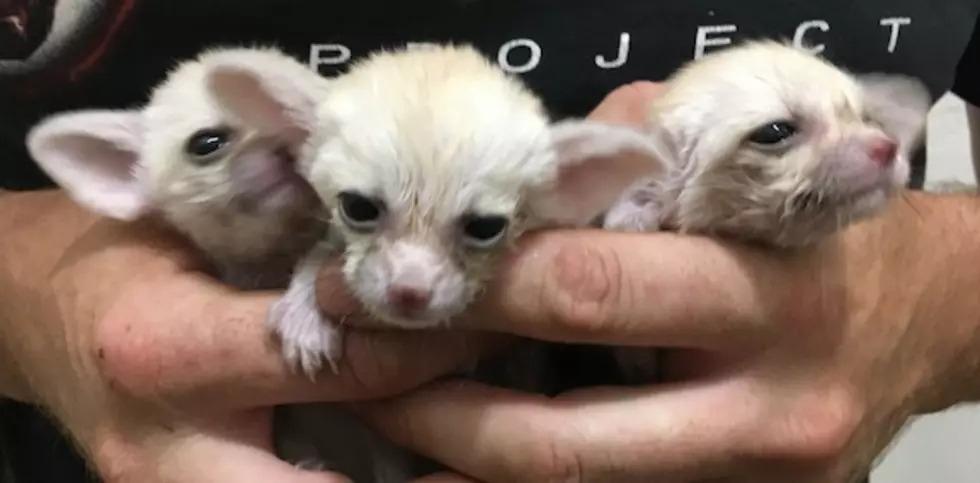 Walter's World of Pets Welcomes Baby Animals [Gallery]
via Walter's World of Pets
Enter your number to get our free mobile app
It's baby season at Walter's World of Pets (3020 34th Street. Walter's specializes in more unusual pets -- everything from prairie dogs to parrots and snakes to scorpions. Right now at Walter's, they have tons and tons of babies, including fennec foxes, turtles, snakes and even a monkey.
Sorry in advance if you don't do snakes, but I will say the only animals that have ever bit me were a prairie dog, a monkey, and a chihuahua (I've lived an interesting life). Cute animals can have a dark side, just like snakes can be really cuddly.
Whatever animal you chose, Walter's is dedicated to ensuring you also have the proper environment, food and knowledge to care for your animal. They keep my Leopard Gecko happy with the fattest crickets in Lubbock. Seriously, what are they feeding those crickets? Big Macs?
Anyway, enjoy the babies in this gallery, or even better yet: go see them in person at Walter's.
Adorable Baby Animals at Walter's World of Pets
13 Deadly Animals in Texas