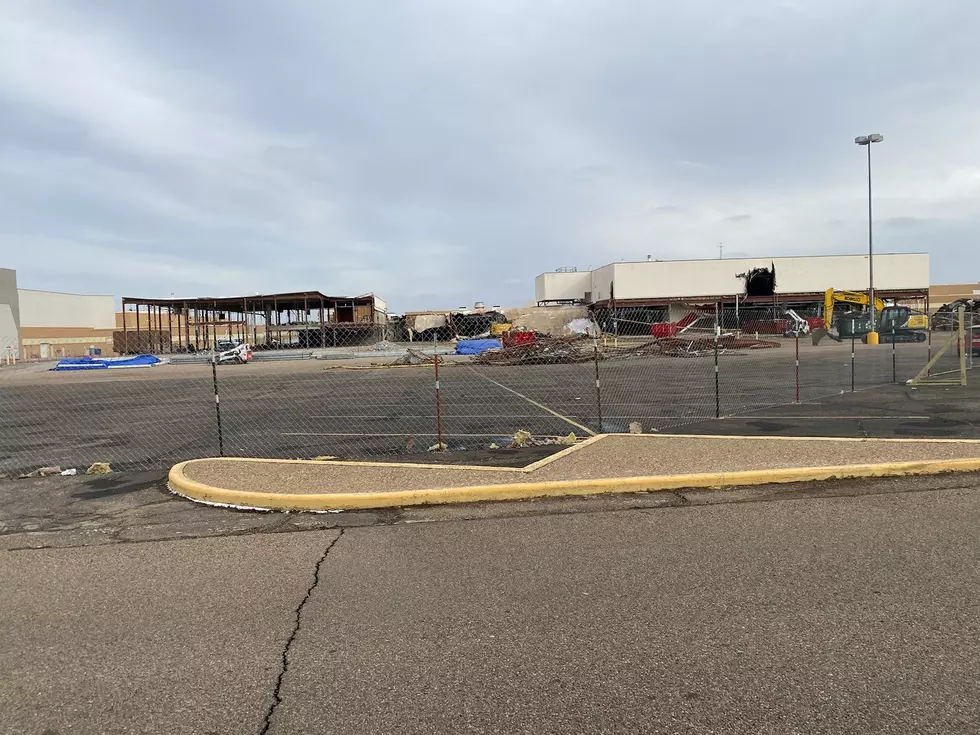 Why Does Lubbock's South Plains Mall Have A Huge Hole In It?
Danny Loa
Lubbock's South Plains Mall (6002 Slide Rd) currently looks like a 3rd grader who is missing a front tooth.
There is a giant hole punched out of what was once a flagship store to our mall- Sears- which opened in Lubbock 82 years ago and had been in the mall since it opened July 26, 1972.
Sears has been closed for quite some time, so why is it just now getting chunks of the roof knocked out?
Because it will soon be Dillard's! One big, combined Dillards. And with a major change comes a major facelift.
The former Sears location will allow Dillard's to create a retail space of a whopping 220,000 square feet. Dillard's has a long history with Lubbock. It was an inaugural store when South Plains Mall originally opened in 1972 and has provided a retail anchor ever since.
I am thrilled that the mall is getting such a large Dillard's, not only because it will enhance my shopping experience even more* but also because it will be an even bigger draw from surrounding communities to Lubbock for shopping. And that is great for our local economy, as many of those folks will also eat at Lubbock restaurants, go to the movies or a show, etc.
*seriously, shout out to Dillard's and the shopping experience. The incredibly friendly lady at the sales counter wrapped my impulse-buy on-clearance dress with the same care as if it were a $1000 prom dress. It was so nice and made me feel really special. 
Texas Home For Sale Has Elevated And Lovely Medieval Details
Looking for a home that's fit for a king or queen? This custom-built Witchita Falls home is full of tasteful and grand details.
A Look Inside Lubbock's Godbold Cultural Center
The Godbold has quite the history in Lubbock, but has sat mostly unused for years. Here's a peek inside.
West Texas Estate For Sale Is A Real Life Doll House
Built in the 1920s, this estate consists of a main house, a cabin, an apartment and tons of amenities.