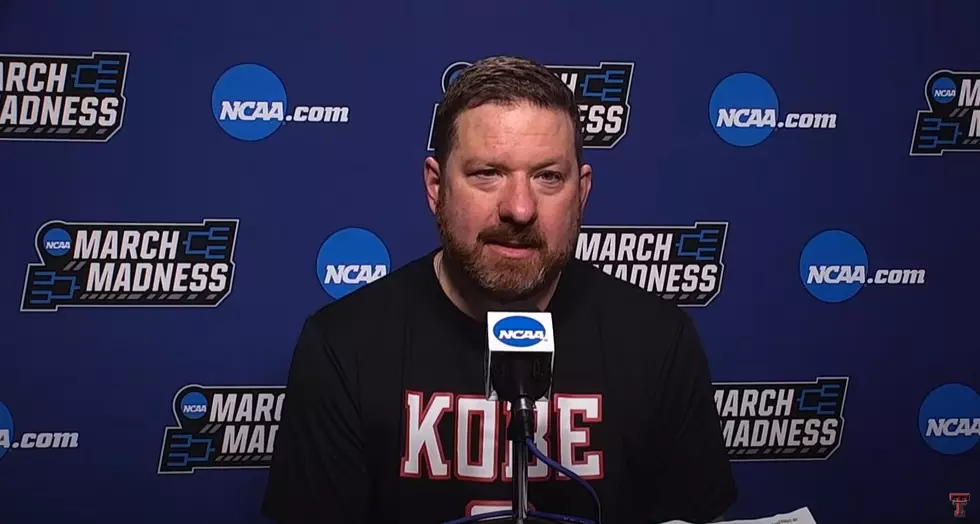 Chris Beard Isn't Even News in Austin
Texas Tech Athletics via YouTube
I followed Chris Beard to Austin this weekend.
Here in Lubbock, Texas Tech basketball fans are still in shock over who they thought was their ride or die guy, Chris Beard, leaving. Our social media and other media are full of stories about losing the basketball coach. I think all of you need to learn a lesson on how to lose, because it's going to keep happening again and again.
You may think it took a lot of string pulling to get Beard to Austin, but reports kind of indicate it didn't. You may also think that Austin is celebrating a potential champion coach with welcomes and stories about how great he is in the local media.
Guess what? In Austin, it's crickets. This is not a big deal to them at all. Just search Chris Beard's name in the Austin-American Statesman and you'll only find one story about his hire on April 1st, and another on April 2nd. Prior to the hire, only one mention came up as well.
Now, maybe the search engine is busted on the Stateman's website, but I was actually staying with a professor from UT and I had to explain to him why Lubbock folks were mad. What I'm trying to tell you is, that the Longhorns are so used to getting exactly what they want and winning that it's not a big deal. The students, the fans, the staff and everyone else there just expect to win, on and off the field.
Sitting around and whining about what could have been is not a good look for Lubbock. It makes us look like poor losers. Someone with a fat pocketbook is always going to take our coaches; it's just going to happen. It's up to Texas Tech and fans to demand excellence in the program no matter who's in charge.
And with that, I'd personally like to wish a fellow Brownfield Cub, Mark Adams, an amazing, successful and hopefully long run with the Red Raiders basketball team.
The 8 Best Wins in the United Supermarkets Arena During the Chris Beard Era
The 10 Best Texas Tech Baseball Players in the Tim Tadlock Era